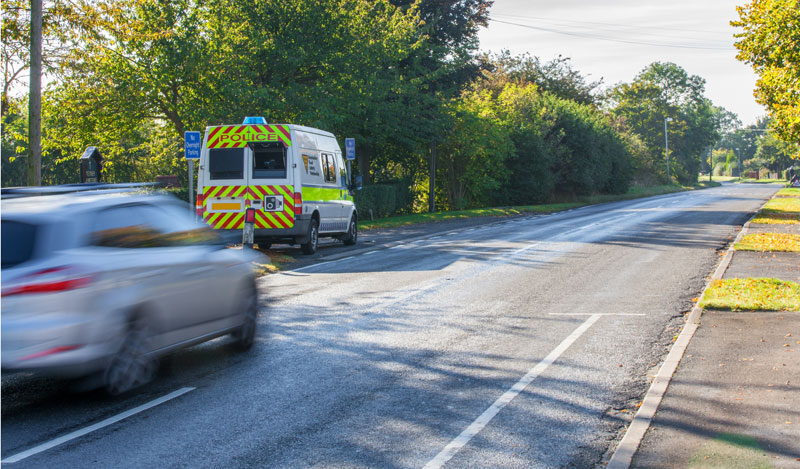 Children as young as eight-years-old have been 'caught speeding' in Britain in the last two years, figures from the DVLA reveal.
The figures were obtained by BBC News through a Freedom of Information (FOI) request, which sought details of driving offences committed in 2017 and so far this year.
The figures, reported on the BBC News website, reveal two instances where children aged eight were 'found in cars or on motorbikes'.
At the other end of the spectrum, more than 900 people in their 90s received penalty points for speeding, with three incidents involving people aged 99 years.
In total, more than one million speeding offences have been recorded since the start of 2017 – with nearly 1,400 offences relating to people aged under 17 years, including one aged 11 years and three aged 13 years.
The majority of motorists caught speeding were in their 40s, which is thought to be the largest age group of motorists. The highest number of speeders were aged 46 years, with 30,075 offences attributed to drivers of this age.
If a driver is underage, the endorsements are held on file by the DVLA and the penalty points can be added to any driving licence they hold in the future.
The DVLA did not provide information about the circumstances of the driving offences, saying its role was to compile information provided by the courts.
---