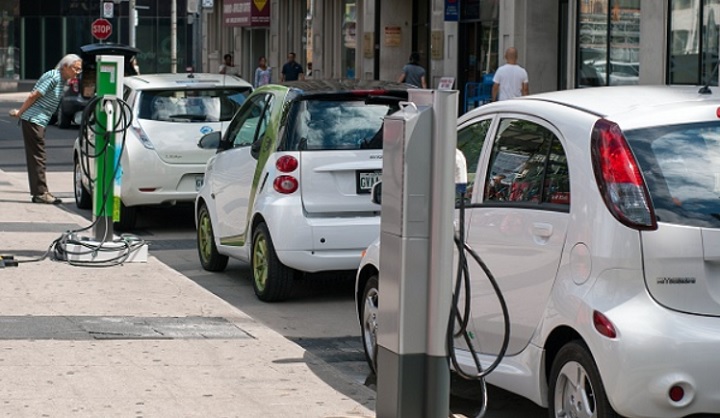 Millions of vulnerable pedestrians, including the blind, are being put at risk because electric vehicles are too quiet, it has been claimed.
Describing electrified vehicles as 'silent killers', the campaign group SteerSafe has criticised the authorities for fast-tracking the technology in a 'desperate bid to reduce air pollution'.
The group's founder, Christopher Hanson-Abbott OBE, told the Daily Mail electric cars have 'no artificial sound to warn of their approach', adding that vulnerable road users face the biggest threat in built-up areas due to lower speeds.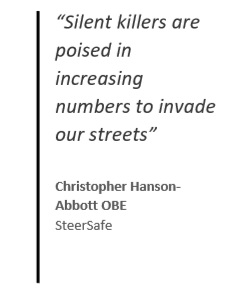 EU rules say noise-emitting generators must be fitted to new electric and hybrid models from 2019 and retrofitted to existing 'quiet cars' by 2021.
But SteerSafe – which campaigns to eliminate 'avoidable accidents' – says this action is coming too late, with electric cars and buses already in service today 'at the peril of some people'.
Mr Hanson-Abbott is calling for ministers to 'set an example' by making the UK the first European country to introduce laws forcing electric cars to make a noise at low speed.
He said: "Silent killers are poised in increasing numbers to invade our streets.
"Vulnerable road users, millions of them – children, the elderly, the blind, the deaf, headphone wearers, the preoccupied and the unwary – all are threatened by the stealthy slow-speed approach of soundless vehicles.
"The EU plans to regulate for added approach-sound but not until July next year. By then countless lives will have been imperilled.
"Public awareness of this hazard is already widespread and the UK must set an example now."
---