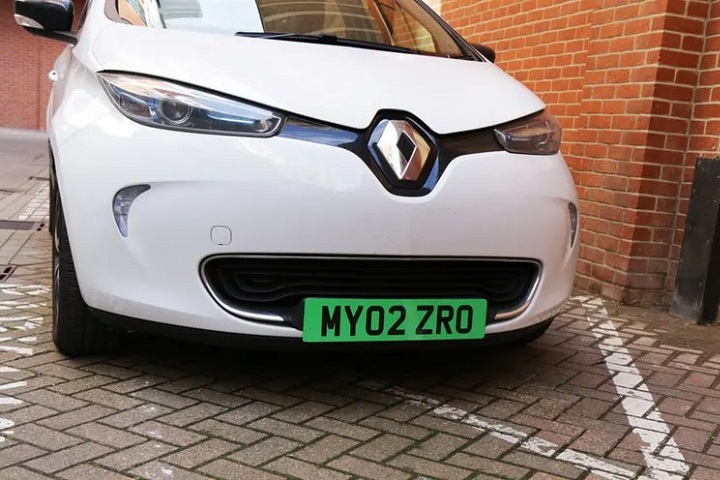 The RAC has questioned whether Government plans to introduce green number plates for electric vehicles could 'foster resentment' among drivers of petrol and diesel vehicles.
On 22 October, the Government launched a consultation on three different styles of green number plates for zero emission cars:
A fully green number plate with black lettering

The addition of a green flash on the plate

The addition of a green dot or symbol
The Government says green licence plates would make the cleanest cars 'easily identifiable', helping drivers to benefit from local incentives such as free or cheaper parking.
Grant Shapps, transport secretary, said: "The UK is in the driving seat of global efforts to tackle vehicle emissions and climate change and improve air quality, but we want to accelerate our progress.
"Green number plates are a really positive and exciting way to help everyone recognise the increasing number of electric vehicles on our roads.
"By increasing awareness of these vehicles and the benefits they bring to their drivers and our environment, we will turbo-charge the zero emission revolution."
However, the RAC says its research shows the majority would not be any more likely to switch to an electric vehicle – despite the introduction of green licence plates.
Nicholas Lyes, RAC head of roads policy, said: "While the sentiment seems right, there are question marks as to whether drivers would see this as a badge of honour or alternatively it could foster resentment among existing drivers of petrol and diesel vehicles.
"Incentives may make a difference in the short term and the possibility of free parking and the permission to use bus lanes at certain times could encourage some to switch, however many drivers remain cool on the idea even with this encouragement. 
"We continue to believe that the best way of encouraging drivers to 'go electric' is for the Government to be providing the right financial incentives at the point of purchase, and investing in better charging infrastructure."
---