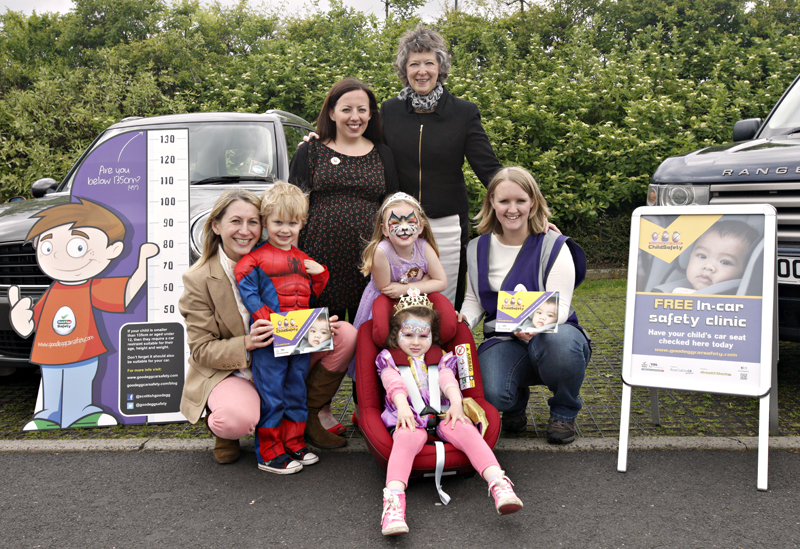 Police in Scotland are teaming up with child car seat experts to carry out random checks on cars carrying children.
Good Egg Safety, with support from Police Scotland and Road Safety Scotland, is staging 10 enforcement days – to check the suitability of child car seats and/or restraints being used.
However, no tickets will be issued by the police for non-compliance.
The enforcement days are in addition to the 46 free child car seat community events taking place between March and September at high footfall venues across Scotland.
The Good Egg team uses these events to provide free child seat checks and fitting guidance, and distribute the Good Egg Car Safety Guide and supporting materials to families.
Jan James, CEO of Good Egg Safety, said: "Whenever we partner with the police on mandatory checks, we sadly almost always find a much higher incorrect fitment rate than our standard checks.
"This is because those parents who voluntarily attend are already concerned with child seat safety and are proactively seeking guidance and reassurance. 
"The families we often meet at police checks are not as focused on safety and the results evidence that. These much-needed enforcement days will run until September and are designed to offer advice and support to parents, grandparents and carers who drive with children."
Michael McDonnell, director of Road Safety Scotland, said: "Having children in correctly-fitted and appropriate car seats from the very beginning is so important.
"Not only in keeping them safe in the present, but it plays a vital role in creating future generations of vehicle occupants who are used to being restrained for safety while travelling."