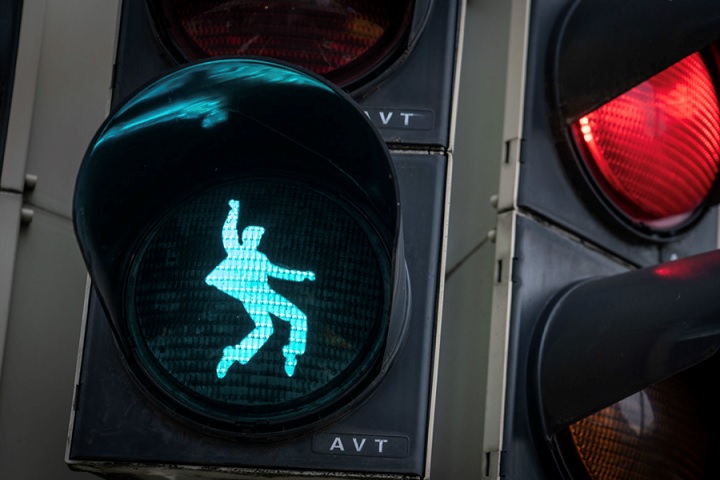 Our latest round-up of road safety news from across Europe – courtesy of TISPOL.
The latest edition of the TISPOL fortnightly news bulletin features stories from Germany, Finland and Belgium – covering topics including 5G technology and Elvis-themed pedestrian lights.
Researchers in Finland are taking part in a project – 5G-Safe – which is examining how the 5G mobile network can be used to improve road safety.
Researchers at the Technical Research Centre of Finland (VTT) say the next generation 5G network will gather a 'massive amount of data' from vehicles – which could be used to carry out road maintenance and provide road weather services.
Computer engineers and advanced intelligence (AI) specialists will also be able to use the data to control self-driving cars, according to the researchers.
In Germany, the 'King of Rock and Roll' is helping pedestrians cross the road in the town of Friedberg, north of Frankfurt.
Elvis Presley can be seen in three pedestrian lights, which show the singer standing at the microphone. When the signal changes to green, Elvis is shown with his hands up performing his famous dance move.
The new signal system has been installed around Friedberg's Elvis Presley Square.
Across the border in Belgium, the governor of West Flanders has called for the region to follow the example of Wallonia and ban the sale of alcoholic drinks in motorway service stations.
Last week the Walloon government took the first steps towards a ban in a bid to reduce drink-driving offences.
According to Carl Decaluwé, the governor of West Flanders, sales of alcohol at service stations are clearly intended, in many cases at least, for consumption on the road.
However Ben Weyts, Flemish mobility minister, has distanced himself from the roadside ban on alcohol – pointing out the sale of strong drink is already forbidden.
Ben Weyts said: "By extending the alcohol ban you affect everyone, whereas a small minority are offenders – and those offenders will get hold of their supply whatever happens.
"As far as I am concerned, the focus should be on when you consume alcohol, not on where you buy it."
---