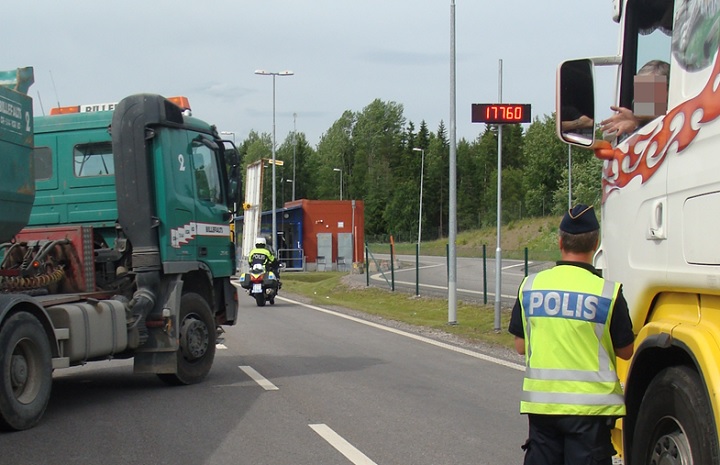 Our latest round-up of road safety news from across Europe – courtesy of TISPOL – includes details of a continent-wide focus on HGVs and driver resting hours.
TISPOL's latest seven-day enforcement operation begins next Monday (13 May), with checks of HGVs and coaches taking place across member countries.
A particular focus will be on driver hours and tachograph offences, with the emphasis on ensuring drivers are 'legally rested' and their vehicles are roadworthy.
Coaches will be checked for the correct loading, securing and equipment – such as emergency hammers and properly functioning electric doors – to minimise the impact for anyone involved in a collision.
Meanwhile in Italy, proposed changes to the country's Highway Code include strict new penalties for anyone caught using a mobile phone while driving.
Under the plans, fines for drivers caught texting or talking will quadruple to nearly €1,700 – while drivers could also face a suspension of between one week and two months.
Repeat offenders could receive a fine of up to €2,588 and a three-month suspension.
The rule covers using 'smartphones, laptops, notebooks, tablets and similar devices that remove the driver's hands from the wheel even temporarily'.
Finally, in Finland, road safety authorities have issued new recommendations after concluding there are various safety shortcomings in the bus transport sector.
An investigation was launched last year by the Finnish Safety Investigation Authority following a high-profile bus collision.
The investigation concluded the transport ministry should increase the recognition to which the condition of hyperglycemia (high blood sugar) can play in regards to road safety, particularly for professional drivers.
The investigation also says greater consideration must also be given to drivers' mental health and fatigue levels – while potentially hazardous roads for heavy vehicles should be mapped out.
---