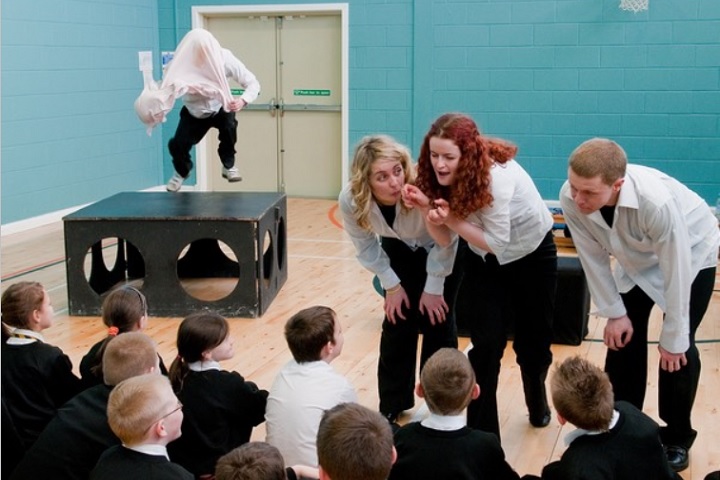 Road Safety Scotland is poised to publish evaluation of its school theatre performances, designed to see if current activities are 'fit for purpose'.
Scotland's theatre in education programme, which has been running for many years, consists of four plays:
The Journey – explores developing relationships between a group of young friends as they journey through primary school towards secondary school, and looks at different influences on their behaviour

School Daze – focuses on peer influence and personal choice in relation to relationships and risk-taking at the point of transition to secondary school 

Friends Disunited – deals with the enjoyment and responsibilities involved in becoming a driver and getting your first car

Better Late than Dead on Time – designed for all generations within communities and looks at the impact of driver and pedestrian behaviour on one family
Road Safety Scotland says that while there can be no doubt that both school children and adults enjoy the theatre performances, it is important to understand whether they have changed people's road safety behaviours.
Mairi Blair, Road Safety Scotland, said: "The evaluation of our Theatre in Education programme seeks to explore if the current activities are fit for purpose in helping to protect children and young people as some of Scotland's most vulnerable road users.
"As an impact evaluation, the project specifically seeks to explore the impact that the performances have on their audience's attitudes towards road safety, as well as capturing any self-reported change in behaviour that may result."
As a result of the ongoing evaluation, which is due to be published this summer, there will be no Theatre in Education tours during the 2019-20 school year.
---