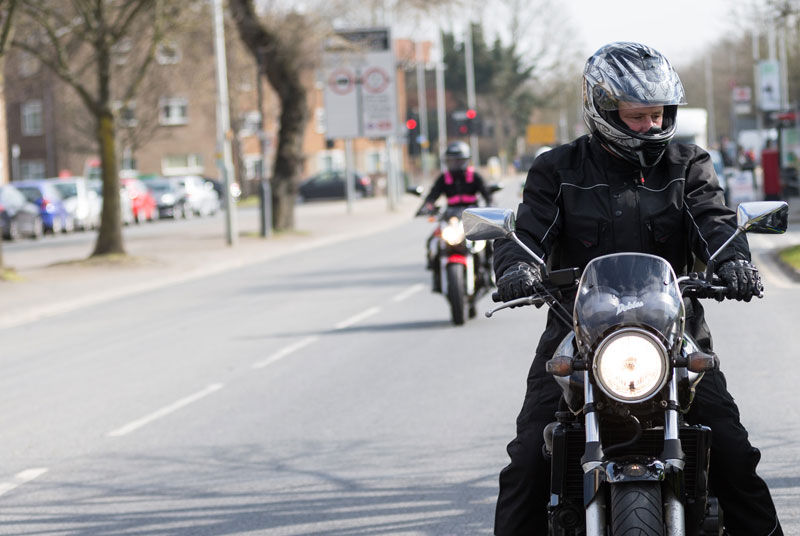 The road safety and breakdown organisation GEM Motoring Assist is encouraging drivers to take extra care at junctions, in an attempt to reduce collisions with motorcyclists.
GEM points to Government statistics which show that motorcyclists account for 20% of all road fatalities, and 92% of crash victims are male. In 2018, 354 motorcyclists lost their lives in road collisions.
Sunday is the day when most fatal crashes occur, and 83% of collisions take place in 'excellent' weather conditions.
Neil Worth , GEM road safety officer, said: "Around 30 motorcyclists are killed or injured every day at junctions, usually because of a driver observation error which some years ago picked up the nickname 'SMIDSY' – sorry mate, I didn't see you.
"Experts point out that as drivers we're not very good at identifying motorcyclists because they occupy such a small part of our field of vision. 
"What's more, if we're not expecting to see one, then the chance of spotting one coming towards us is further reduced, and the risk of a collision is greatly increased.
"So before pulling out of junctions, look carefully all around. Make a specific check for motorcyclists coming towards you. 
"They're not always easy to spot – but if you're expecting them to be there, then you're far more likely to see them in good time… and prevent a potentially serious collision." 
GEM has published a series of tips to help drivers and riders to avoid a 'SMIDSY' collision.
---
Tips for drivers
Before pulling out at any junction, expect a motorcyclist – and maybe more than one – to be coming towards you

Have a really good look, and don't pull out unless you are 100% sure there's nothing coming

Keep both hands on the wheel and look directly at an approaching rider – this can help show that you're not putting the car in gear to move off
---
Tips for riders
Take a position closer to the centre line of the road – this will help make you more visible

As you approach a junction, consider weaving in your lane space if it's safe to do so 

If you see a car waiting to turn, assume the driver hasn't seen you; have an escape route ready, or be prepared to stop if it will help avoid a collision
---