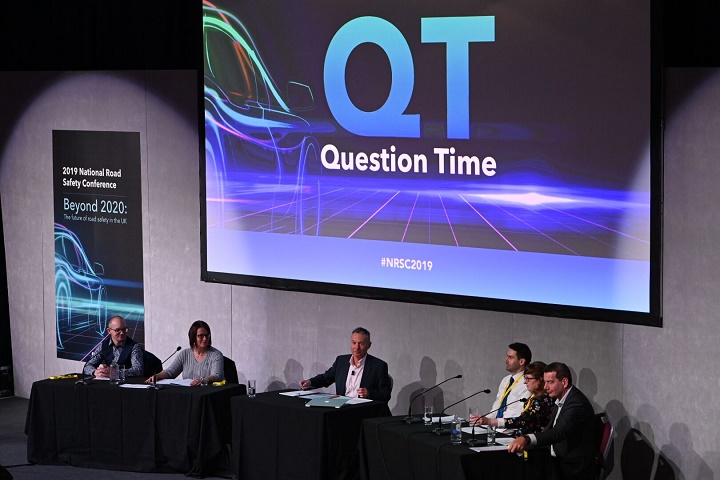 A special edition of Question Time will take place this morning to mark the end of the Festival of Road Safety – with a limited number of delegate places still available.
Organised by Road Safety GB, the Festival of Road Safety has seen more than 40 pre-recorded and live sessions broadcast throughout November (2-27 Nov).
Question Time takes place on Friday 27 November (11.00 – 12.00) and is free to attend – but participants must register in advance.
The panellists are:
Philippa Young, Chair, Road Safety GB
Elizabeth Box, Head of Research, RAC Foundation
Michael McDonnell, Director, Road Safety Scotland
Mereddyd Hughes, Chairman, Road Safety Support
Colin Brown, Director of Campaigns, Motorcycle Action Group (MAG)
Participants will have the opportunity to put a question to the panellists during the session.
The session will be chaired by Nick Rawlings, the regular Question Time host at National Road Safety Conference.
Nick Rawlings said: "Question Time has been one of the highlights of National Conference for several years – which is why we think it is a fitting way to close the month-long Festival of Road Safety.
"With an interesting and diverse panel, and plenty of topics up for debate, we are looking forward to a lively and thought-provoking session."
---