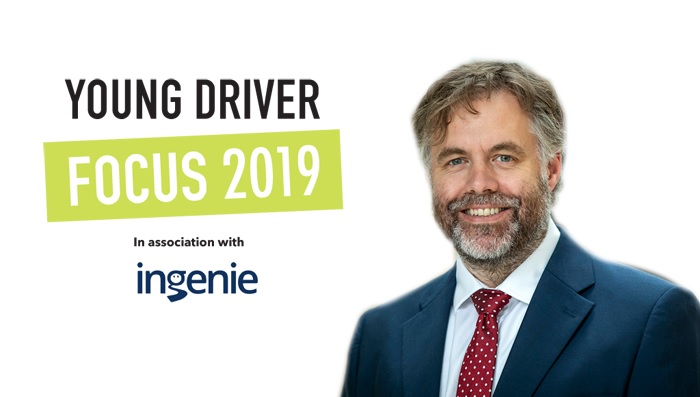 The first two speakers have been confirmed for the 2019 edition of Young Driver Focus which is being held in London in May 2019.
Now in its sixth year, Young Driver Focus is jointly organised by FirstCar, Road Safety GB and the RAC Foundation, in association with the young driver insurer ingenie, the event's headline sponsor for the past five years.
Young Driver Focus 2019 will once again be staged at the event's 'spiritual home' – the prestigious Royal Automobile Club on London's Pall Mall – on Wednesday 1 May.
The first two confirmed speakers are David Crundall from Nottingham Trent University and TRL's Dr Shaun Helman.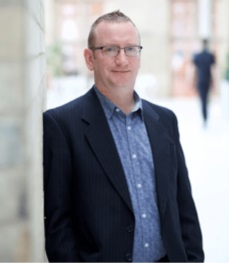 David Crundall (right), professor of psychology at Nottingham Trent University, has conducted a wide range of research relating to driving and safety, working with organisations including the DfT, DVSA, Road Safety Trust and the RAC Foundation.
The focus of David's presentation at YDF 2019 will be a current project which is investigating the value of hazard perception training within a 360-degree VR environment.
The presentation will seek to answer two questions: 'does hazard perception testing work in 360?', and 'is it more effective than just watching hazard clips on a computer monitor?'.
Dr Shaun Helman (featured image) is the chief scientist at TRL's Transportation Division.
Shaun has worked for around two decades in transport research, focused on road safety, vulnerable road users, and the application of psychological and behavioural theory to understanding road user behaviour and performance.
He will present the early findings of the Driver2020 project – a 'real-world randomised controlled trial' of the effectiveness of five interventions designed to make young, newly-qualified drivers safer in their first year of post-test driving.
The presentation will consider some of the early findings from interviews with learner drivers on their engagement with some of the interventions being evaluated.
These findings will be important when considering any impact of the interventions on collision risk, since they will inform any decisions after the project about how roll-out should be managed.
Pricing and delegate registration
The delegate fees for Young Driver Focus 2019  are: £150 for Road Safety GB & Academy members; £175 for other attendees from the public and third sectors and academia; and £195 for all other attendees is (all plus VAT).
There is also the opportunity to purchase a joint ticket for YDF 2019 and the new Young Rider Focus conference, which is being held in Birmingham on 6 March 2019. The joint ticket shows a saving of at least £50 on the individual event prices.
Click here to book to attend or for more information contact Nick Rawlings (speakers and agenda) or Sally Bartrum (delegate registration). Both can be reached on 01379 650112.
---