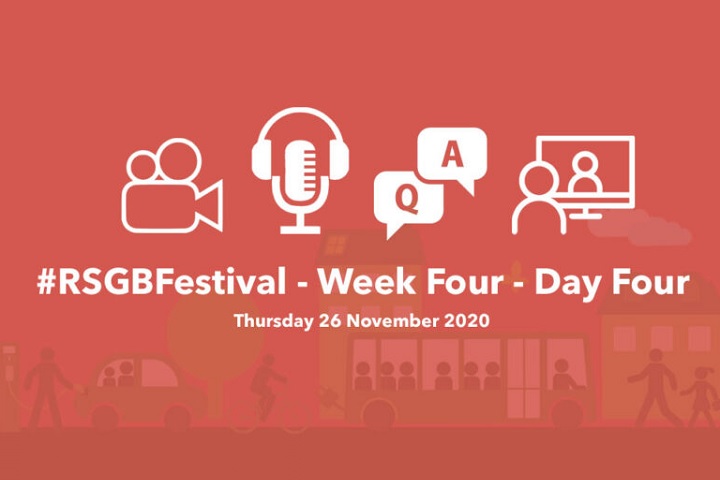 The penultimate day of the Festival of Road Safety comprises both the final keynote presentation of the month – delivered by Road Safety Support – and a triple header of Fringe presentations.
As you are well aware at this stage, the Festival of Road Safety will see more than 40 pre-recorded and live sessions broadcast throughout November (2-27 Nov).
On the agenda today
Coming up today is the final keynote presentation of the month (10am), delivered by Emma Kelly, development, PR and advocacy manager at Road Safety Support.
Emma will discuss a report, put into the public domain in October, which encourages police forces and safer roads partnerships across the country to adopt a new speed camera enforcement strategy that will increase the threat of detection for motorists.
The Road Safety Support report recommends an urgent step change in order to increase the perception of speed camera detection, to jolt motorists into driving more carefully on all roads – not just those where they expect to see a camera.
This is followed at 2pm by a Fringe triple header:
Don't limit your challenges: Challenge your limits! – A panel of five RSO stakeholders on fulfilling the new London Road Safety Council President's Challenge
RouteGuard for local authorities – Cheryl Evans, senior road safety officer, West Berkshire Council
Road safety champions: The Conies are keeping children safe through a new learning platform – Fay Goodman, creator and director, The Conies
Coming up on the final day
The final day of the Festival starts at 10am with a special edition of the RSGB Talk podcast, which looks at e-scooters.
The podcast features Jo Bullock, executive head of awareness and education, RoSPA; and Collette Dunkley, external relations direction, Neuron Mobility.
In September, RoSPA and electric scooter operator Neuron Mobility announced they would be collaborating on a project which will 'lead the way' in best safety practice for the e-scooter market – including the creation of a 'unique' rider course.
This is followed at 11am by a special edition of Question Time.
Question Time is free to attend – but participants must register in advance, with places limited to 100 attendees.
The panellists are:
Philippa Young, chair, Road Safety GB

Elizabeth Box, head of research, RAC Foundation

Michael McDonnell, director, Road Safety Scotland

Mereddyd Hughes, chairman, Road Safety Support

Colin Brown, director of campaigns, Motorcycle Action Group (MAG)
The full four-week programme is published on the Festival website, with presentations available to watch on catch up. For more information contact either Edward Seaman or Nick Rawlings by email, or alternatively on 01379 650112.
---