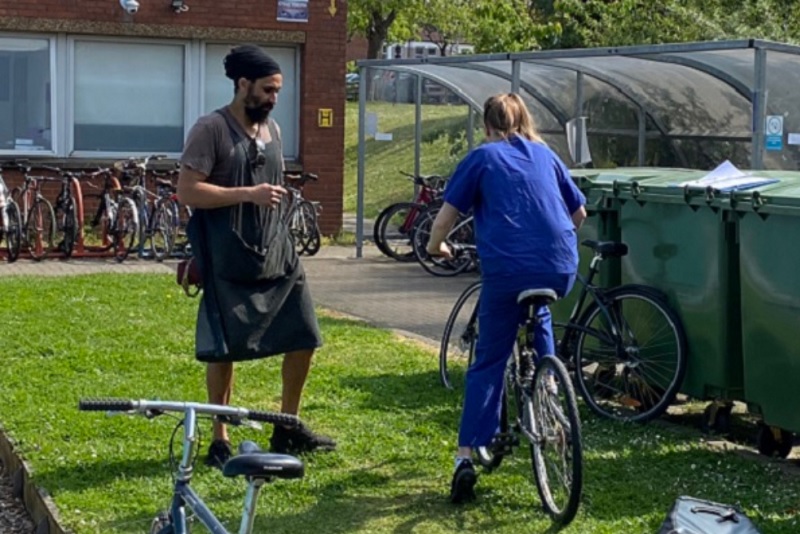 Wandsworth Council has been working closely with St George's Hospital NHS Trust to provide its staff with free bikes – and advice on maintaining them.
The council's road safety team has been restoring abandoned bikes that would otherwise be scrapped – as well as bikes donated by members of the public – and passing them onto hospital staff.
So far 42 bikes have been handed out, while a number of other bikes owned by NHS workers have been repaired free of charge.
The council's road safety team has also seen a significant increase in requests for training, as people look to cycle to work rather than use public transport.
It has promised to restart its adult cycle training programme as soon as Government guidance on social distancing and PPE requirements has been issued.
Cllr Paul Ellis, Wandsworth Council's cabinet member for strategic planning and transport, said: "Cycling is a great way for our hard-working doctors, nurses and other NHS staff to get to work and we will continue to work with local hospitals to help staff get on their bikes.
"In addition we are fully committed to bringing in imaginative and effective measures to encourage people to find new ways to travel. That way we can help the many people who want to cycle to work, as well as meeting our commitment to tackle climate change."
---