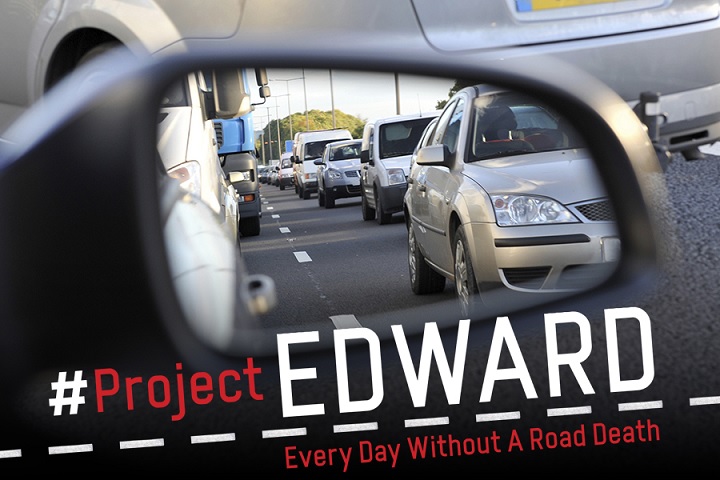 Police forces across the country will be focusing on those who drive for work this week, as part of Project EDWARD.
Project EDWARD started life in 2016 as TISPOL's 'European Day Without A Road Death' and has proved a powerful and popular awareness-raiser for road safety. It has also highlighted the vital role of roads policing in terms of engagement and enforcement.
The initiative has undergone a facelift for 2020 and in a break from the norm will run between 14-18 September – instead of on a single day.
This has coincided with a name change to 'Every Day Without A Road Death'.
The theme for 2020 is improving safety for those who drive for work, with an additional focus on fleet managers.
Throughout the week, the Project Edward road trip will be stopping at multiple locations each day to share exciting content, knowledge, interviews and stories all linked to keeping those who drive for work safe.
It will be looking at safer drivers, safer vehicles, safer journeys and driver wellbeing, as well as how best to manage those who drive for work in order to reduce risk, control costs and improve efficiency.
Project EDWARD 2020 is taking a collaborative approach – and supports the 'One Road, One Week' police enforcement initiative, which will see forces target a particular road within their region.
Among the stakeholders involved are the DfT, Highways England, the DVSA and Transport Scotland.
Baroness Vere of Norbiton, roads minister, said: "Every Day Without A Road Death is this year supported by the Driving for Better Business programme. 
"The programme aims to raise awareness of the important responsibilities shared by those who drive for work and their employers, to clearly show the vital role they can play in ensuring safety on our roads. 
"I am pleased to see that this new collaborative project is receiving such widespread support across the whole of the UK."
---