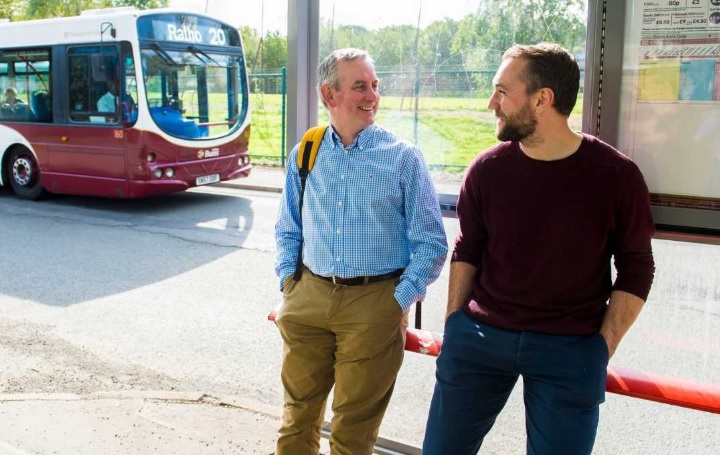 Walking, cycling and sustainable travel schemes across Scotland are being encouraged to bid for a share of £2m, with the aim of changing people's everyday travel behaviour.
The funding is the latest to be made available through the Smarter Choices Smarter Places Open Fund – established in June 2018 to cut carbon emissions, improve air quality and reverse the trend towards a sedentary lifestyle.
Since its launch, 87 public, third and community sector organisations have received grants of between £5k and 50k to help encourage active travel.
Organisations to benefit include Deaf Scotland, who received £20k to carry out a project with Cycling Scotland to provide accessible information to enable deaf people to cycle in confidence as part of everyday journeys.
The online film clips highlight the risks of cycling and how to mitigate these.
Michael Matheson, Scotland's cabinet secretary for transport, said: "The Smarter Choices Smarter Places Open Fund helps fund innovative ideas to encourage walking, cycling and sustainable travel.
"This is a fantastic opportunity to implement programmes aimed at cutting carbon emissions, improving air quality and making healthier, safer, active travel a more viable option for getting around."
The Smarter Choices Smarter Places Open Fund is managed by Scotland's walking charity, Paths for All.
Ian Findlay, chief officer at Paths for All said: "One of the best things about the Open Fund is how flexible it is, and this was reflected in the wide range of applicants and projects in the first year.
"These came from community groups, third and public sector organisations or a combination of all three working together. We were also heartened to see such creativity behind applications which all aimed to change people's everyday travel behaviour."
Full details of the fund, including information on how to apply, is available via the Paths for All website.
---