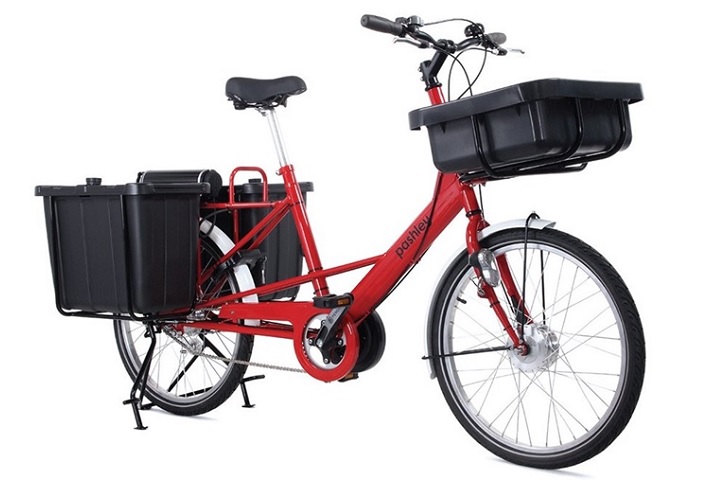 A pilot of e-cargo bikes will get underway in Birmingham later this year, to explore how they could be used to support day-to-day operations and deliver goods and services.
Birmingham City Council is one of 18 local authorities to receive funding from the eCargo Bike Grant Fund Scheme, funded by the DfT and delivered by the Energy Saving Trust.
With the £58k it secured, the council will purchase 20 e-cargo vehicles (13 bikes and seven trikes) – 75% of which will be loaned to local partner organisations, including Aston University and the University of Birmingham.
The former will use the vehicles to transport post and porter items around campus, replacing its current diesel van.
Five of the new bikes will be kept by Birmingham City Council and will replace van trips as part of a move to modernise its transport fleet.
Birmingham City Council hopes the pilot will provide a basis for the wider take up of e-cargo vehicles, as part of a broader plan to support sustainable freight vehicles and practices. 
Cllr Waseem Zaffar, cabinet member for transport and environment, said: "I'm really pleased that we have successfully secured funding to trial e-cargo bikes in the city. 
"Working with our partners, the pilot scheme will demonstrate how e-cargo can provide a low carbon alternative to vans and cars, which is a further step towards a cleaner, greener Birmingham."
Tim Anderson, head of Transport at Energy Saving Trust, said: "E-cargo bikes are an attractive low carbon transport solution which offer important benefits, most impressively fuel cost savings and contributing to improved local air quality. 
"Last mile delivery is an important area for consideration in our journey to reduce transport emissions to net zero by 2050."
---