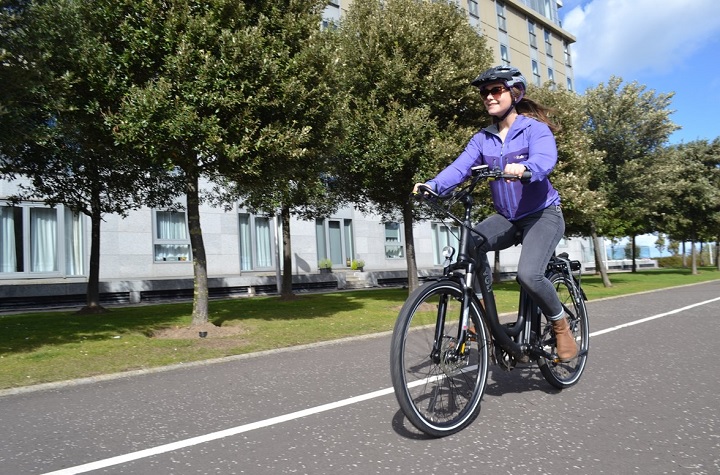 Projects across Scotland are to receive a share of nearly £500k to help people access the benefits of e-bikes in an affordable way.
The funding comes from the eBike Grant Fund, launched in 2018 to encourage local authorities, public sector agencies, colleges, universities and community groups to 'take the lead on the large-scale adoption of e-bikes'.
Announced on 11 February, £462k will be split among 27 organisations – including Transport for Edinburgh, who will receive nearly £120k to add 37 e-bikes to the city's shared cycle scheme.
Elsewhere, a partnership between the Shetland Community Bike Project and the NHS will receive nearly £9k to purchase 12 new e-bikes – for staff, visitors and residents to use when commuting between sites of interest, employment and local services.
Other beneficiaries include the University of Aberdeen (£15k), Historic Environment Scotland (£5.3k) and Dundee City Council (£100k).
The latest funding takes the total spend of the eBike Grant Fund to nearly £1m – after £470k was divided among 19 projects in October 2018.
Michael Matheson, Scotland's cabinet secretary for transport, said: "There are so many benefits to e-bikes and e-cargo bikes, but for many, the latest advances in e-mobility technology remain unaffordable.
"While we all anticipate price drops in the future, I'm committed to ensuring that people can access and experience e-bikes in their communities, so that we increase opportunities for people to switch to sustainable, affordable and exciting modes of transportation.
"If your route is longer or involves hilly terrain, e-bikes offer as much assistance as you need, whether you are commuting, delivering or just enjoying some time outdoors."
Click here to see all the schemes that have been awarded funding.
---