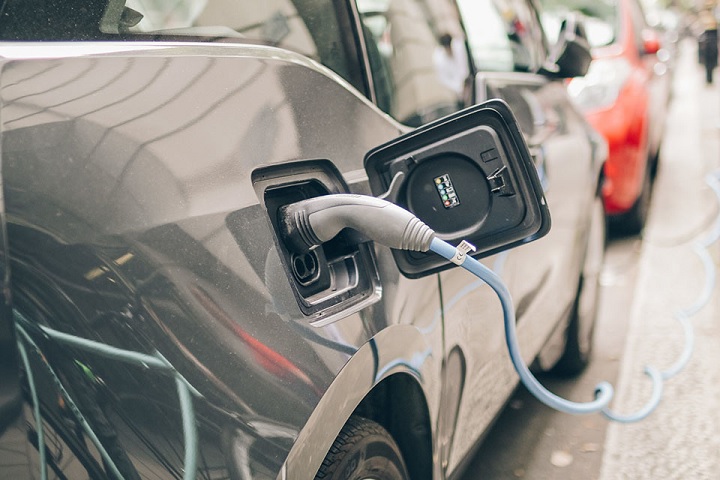 The Government has announced 'ambitious' plans to accelerate the uptake of electric vehicles – including a new £9.3 million 'try before you buy' scheme aimed at businesses.
The scheme forms part of a £12 million funding package, announced by transport secretary Grant Shapps to mark the first World EV Day (9 Sept).
Under the scheme, Highways England will work with local authorities to encourage businesses with diesel van fleets to make the switch to electric.
Businesses will be offered a free trial of electric vehicles for two months.
Jim O'Sullivan, Highways England chief executive, said: "We're pleased to be working with councils across the country to encourage businesses to make the switch to electric, and we expect many more to start using electric vehicles when they see the savings possible."
Other projects to benefit from the funding include one to develop a battery which could charge in six-minutes.
Meanwhile, the Government has also confirmed it will consider the recommendations set out in a report published by the Office for Low Emission Vehicles.
These include charge points installed at popular destinations such as supermarkets and tourist sites, consistent and clear public signage on roads and painting parking spaces green.
Grant Shapps, transport secretary, said: "Whether you're taking a trip with the family or commuting to work, with the wide range of models at competitive prices, it is now more cost-effective and convenient than ever to drive and charge an electric vehicle.
"This, together with our continued support for R&D, will see talented UK-based SMEs flourish, as well as more than 6,000 skilled jobs created up and down the country.
"This is why, on the world's first-ever day dedicated to celebrating electric vehicles, I'm delighted to announce our unwavering support for a cleaner, greener transport future."
---