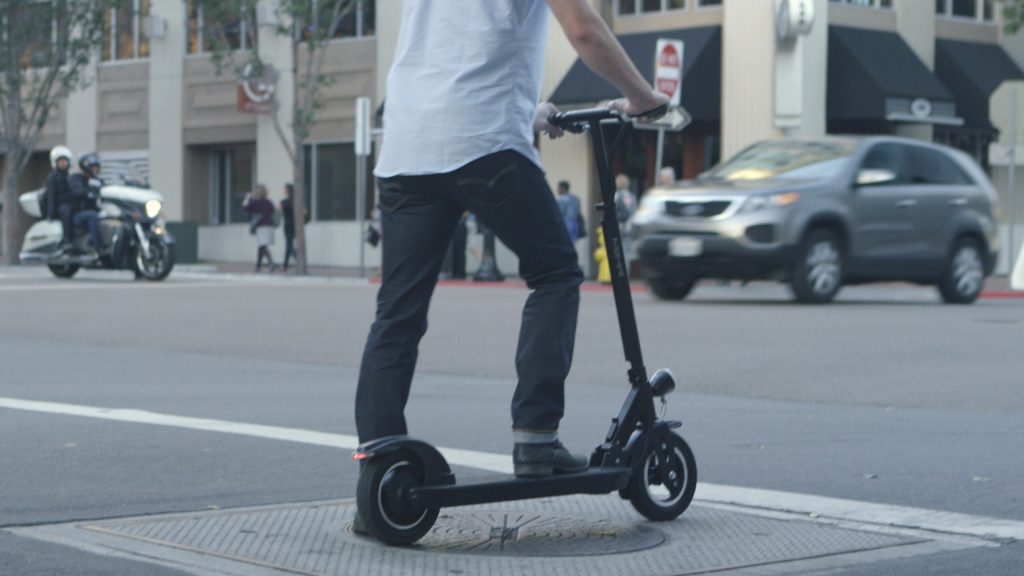 Our latest round-up of road safety news from across Europe – courtesy of TISPOL – includes news of legislation to allow e-scooters on roads in Germany.
On Friday (17 May), the German parliament voted to allow e-scooters with a maximum speed of 20 kph (12 mph) to be used on roads and cycle paths by anyone age 14 years and older.
However, e-scooters will not be permitted on pavements – following concerns from politicians, police unions and insurance groups.
Those wanting to ride an e-scooter will have to acquire a mandatory insurance sticker – with two independent brakes, lights, reflectors and side reflectors also required.
Steffen Bilger, a deputy transport minister, said the German government is aiming for the legislation to take effect next month.
Across the border in France, authorities appear to have backtracked on a highly controversial move to reduce speed limits on rural roads.
The decision to cut the speed limit from 90 km/h to 80 km/h on secondary roads, which came into effect last year, has been identified as one of the key factors that sparked the 'gilets jaunts' revolt.
Prime minister Edouard Philippe has said that while the 80km/h principle remains in place nationally – local authorities could make the call on whether they thought a speed reduction was a good idea on B-roads in their region.
Finally in Italy, a psychologist from the University of Naples is looking for people to undertake a survey on driverless cars.
Dr Miriam Scala's research will look to answer the following questions:
Do people trust driverless cars?

Do police officers trust driverless cars for police activities?

Do people trust driverless cars for police enforcement?
Click here to participate in the survey.
---