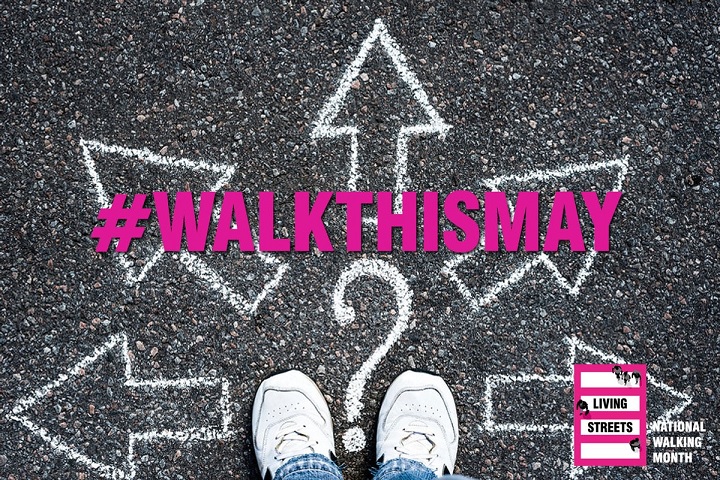 A new survey published to mark the start of National Walking Month suggests that people now find concerns about e-scooters a bigger barrier to walking than traffic.
National Walking Month is organised by Living Streets every May. This year, it encourages everyone to walk for 20 minutes each day for exercise or leisure – something the survey suggests is currently achieved by 68% of people.
Conversely, 22% respondents said they never walk for exercise or leisure at all – and nearly half (46%) never walk to or for work.
According to the survey, the biggest motivators for people to walk are fresh air (46%), to maintain fitness and physical health (36%) and to improve mental health and wellbeing (35%).
Other reasons for walking are to lose weight (29%), to connect with nature (21%) and to exercise a pet (19%).
People find the biggest barriers to walking to be bad weather (50%) and concerns about not feeling safe walking alone (19%). Other reasons for not walking include not having time (16%), concerns about e-scooters (11%), air pollution (11%) and traffic (10%).
Stephen Edwards, chief executive of Living Streets, said: "It is encouraging that two thirds of us walk for at least 20 minutes a day. 
"But it is very concerning that so many people never walk for exercise or leisure at all – and such a high proportion of people don't walk to or for work.
"Walking is a great way to exercise and socialise at the same time. Active people report higher levels of mental wellbeing and are more likely to be satisfied with their life, feel happier and less anxious – and walking together can reduce feelings of loneliness and isolation."
---