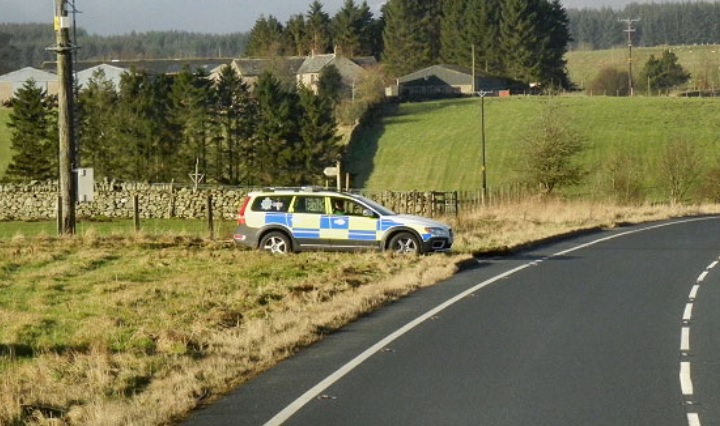 The Government has announced plans for a 'first-of-its-kind' joint review into roads policing and traffic enforcement, which will be launched later this year in a bid to improve road safety.
The two-year review – jointly funded by the DfT and Highways England and carried out in conjunction with the Home Office and the National Police Chiefs' Council – will look at how roads policing currently works, its effectiveness, and where improvements could be made or gaps bridged.
Road Safety GB has welcomed the review, recognising the 'crucial role' the police play in making roads safer. 
A pilot programme based on the review and consultation feedback could be introduced as early as next year, and could include new initiatives and ways of working 'to see what works best in reducing road casualties'.
Michael Ellis, road safety minister, said: "We have strong laws in place to ensure people are kept safe on our roads at all times.
"But roads policing is a key deterrent in stopping drivers breaking the law and risking their and other people's lives.
"This review will not only highlight where police forces are doing good work, it will show what more can be done to improve road safety."
The review will also look at how the police and different agencies work together, the information they share and what could be done to increase capability and capacity.
It will also consider how best to police roads in rural and urban areas, and the strategic road network.
Welcoming the review, Jeremy Phillips, Road Safety GB's director of research, said: "Roads policing, the perceived threat of detection along with appropriate and effective sanctions for violations are a vital part of the road safety mix.
"It's a key disruptor in the lapse, error and violation cocktail that we know leads to collisions – and the importance of an efficient and focussed roads policing service in enhancing the effectiveness of local road safety partnerships cannot be over-estimated.
"This will be an important and well timed review – casting, as it will, an informed, constructive but critical eye over our roads policing assets and how effectively they are used in themselves and in the broader context of collaborative, inter-agency working.  Road Safety GB welcomes this move and will offer any assistance that it can during the process."
Steve Horton, Road Safety GB director of communications, added: "Road safety professionals who seek to influence attitudes and behaviour know the crucial role the police play in helping to make our roads safer. 
"The fear of detection is a prime motivator for many people; we know that if there is a 100% chance of being caught doing something you shouldn't, then you won't do it.  Equally, if there is a 0% chance of detection, then you will always do it. 
"The reality is somewhere in between, so a focus on roads policing needs to remind drivers that if you are acting illegally or inappropriately the chances of being caught are high. 
"Additionally, we know that out and out 'violators', who put everyone at risk, will not change their behaviour based on 'education' alone. We need support to ensure that these drivers are taken off our streets and roads policing is at the forefront of doing that."
The Government says the review 'will not increase the burden on existing police forces' and points to new initiatives to help free up police time – including a new version of the collision reporting and sharing software provided to a smartphone app.
The app enables officers to accurately report crash data and locations on site, rather than having to return to a police station to duplicate paperwork on a computer.
The DfT has also invested in the development of roadside breathalysers, which once finished, will enable suspected drink drivers to be tested at the roadside, without having to go back to the police station for a test.
A call for evidence will be launched during the autumn, with findings and recommendations published in 2020.
---