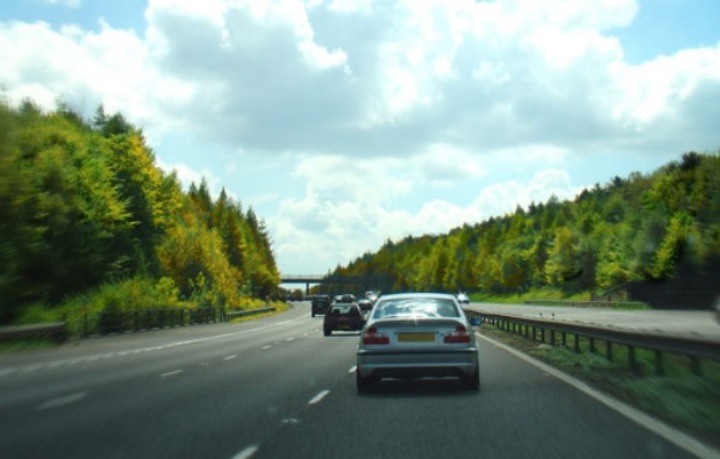 The speed limit on motorways could be raised to 80mph as drivers switch to electric vehicles, it has been reported.
According to the Telegraph, transport secretary Grant Shapps is exploring the idea of increasing the speed limit on motorways and some dual carriageways – having concluded that any increased pollution can be offset by the higher uptake of low-emission cars.
Speaking at the Conservative Party conference, Mr Shapps said when the issue was last reviewed in 2011 ministers decided against increasing the limits due to environmental concerns.
However, as the owner of an electric car himself, Mr Shapps said that 'increased electrification' on the roads means that the issue should be revisited.
Mr Shapps said: "On 80mph speed limits: I've been thinking about this issue and maybe even sought advice on the subject of late. 
"I think there is an argument for looking at our speed limits, both in terms of higher speed limits and actually lower limits – 20mph outside of schools. 
"When it was last looked at in 2011, reviewing the last submission to ministers on the subject, it was thought the carbon emission addition would be too great.
"But since I am a driver of an electric car myself I got to thinking about whether that would still be the case. 
"I think there is an argument that once you have increased the level of electrification and therefore decreased or entirely removed carbon, that you might look at those things again."
Motorway speed limits back on the agenda
It would not be the first time a Conservative government has expressed a desire to increase the speed limit on motorways.
A 80mph limit was last proposed in 2011, when  Philip Hammond, the then transport secretary, said he wanted the motorway speed limit to reflect the reality of modern vehicles and driving conditions, not those of 50 years ago.
However, the plans were eventually scrapped, amid fears the move could lead to more collisions and undermine emissions targets.
If the Government chooses to push forward with plans eight years later, there is a strong chance it will be met with opposition once again.
In 2011, a coalition of road safety charities and environmental organisations launched a campaign against the Government plans – suggesting the move would result in more collisions and casualties.
While the current Government believes environmental concerns have been answered, the question about safety will almost certainly remain.
---