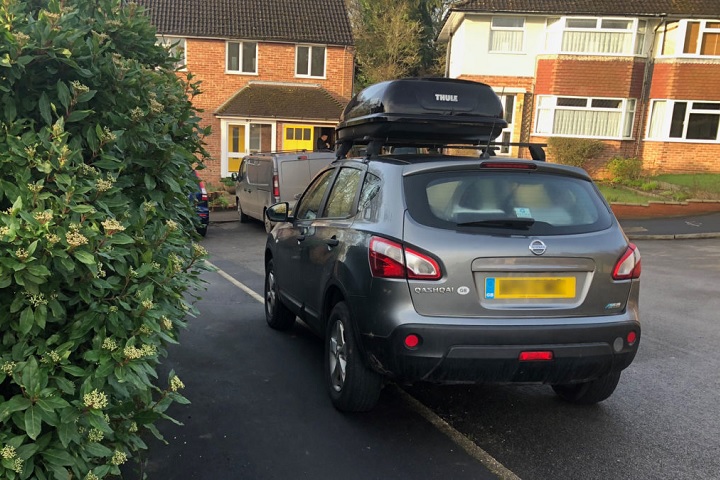 The Government has set out new proposals to tackle pavement parking, with a nationwide ban coming under consideration.
Responding to a Transport Committee inquiry, transport minister Grant Shapps acknowledges pavement parking causes 'very real difficulties' for many pedestrians, most notably parents and disabled people.
The DfT has committed to launch a public consultation on proposals for a national pavement parking ban – set to take place this summer.
The 12-week consultation will include options such as allowing local authorities with civil parking enforcement powers to crack down on unnecessary obstruction of the pavement. 
Currently, outside London, only police forces have this power.
It will also consider how a nationwide ban on pavement parking enforced by local authorities might work, allowing for any necessary exceptions or designated spots for pavement parking where needed.
Grant Shapps, transport secretary, said: "Vehicles parked on the pavement can cause very real difficulties for many pedestrians.
"That's why I am taking action to make pavements safer and I will be launching a consultation to find a long-term solution for this complex issue.
"We welcome the Transport Select Committee's recent report and share their drive to tackle pavement parking and improve people's daily lives."
Time to deliver change, says Transport Committee
In April 2019, the Transport Committee launched an inquiry to explore the problems of pavement parking in England, and consider possible solutions.
Later that year, it published a report calling for a ban on pavement parking to be put in place across England – with a new process for exempting areas from the ban that is not as 'expensive or complicated' as the current process.
Huw Merriman, chair of the Transport Committee, said: "I am pleased the Government has taken on board the previous committee's concerns about the very real difficulties presented by pavement parking and our proposed solutions. 
"There is much to praise in this response and we particularly welcome the DfT's intention to consult the public on how a ban on pavement parking would work for them. 
"During this inquiry, our predecessor committee received more than 400 pieces of written evidence, revealing the depth of concern. 
"However, we have to now deliver this change. The Government promised to look into the issue in 2015 but consultations, roundtable events and internal reviews failed to lead to any actions to improve the experience of the public. 
"We now need a detailed timeframe from the DfT to ensure this happens."
---