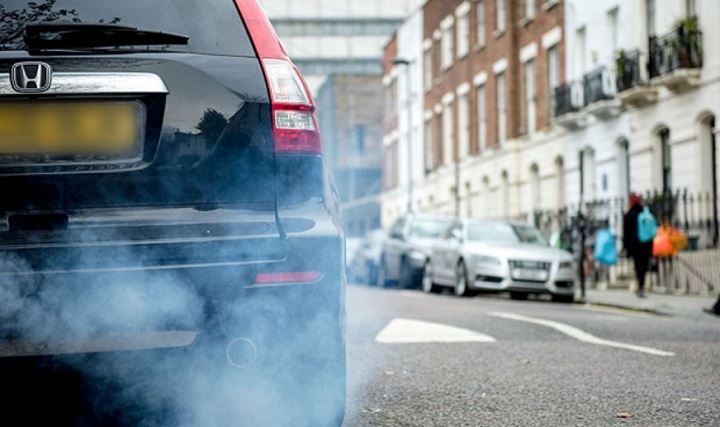 The Government's new Clean Air Strategy has been criticised for failing to provide any new funding or measures aimed at increasing levels of walking and cycling.
Published yesterday (14 January), the strategy sets out the Government's ambition for 50%-70% of new cars to be ultra-low emission by 2030.
It also reaffirms the Government's commitment to end the sale of conventional new diesel and petrol cars and vans from 2040.
Matt Hancock, health secretary, said: "We have made strides forward over the past few years and the action we are taking today will save lives and improve the health of the nation – both for those of us here today and for generations to come."
The latest strategy follows two previous attempts to adopt policies to tackle air pollution in the UK, both of which were subject to successful legal challenges.
However, the walking and cycling charity Sustrans says the strategy fails to provide any new money or measures likely to achieve 'a meaningful shift towards walking and cycling'.
Xavier Brice, CEO of Sustrans, said: "It is clear we need fewer, not just cleaner, vehicles on our roads to truly tackle poor air quality.
"We call again on the UK Government to take meaningful action on road transport emissions by investing more into high-quality cycling and walking infrastructure which allows families to cycle and walk to school and amenities with confidence so that it is the most obvious choice for shorter journeys.
'Outdated' policies 'must urgently be modernised'
The Government's new strategy comes days after an independent think tank (Localis) called for a 'major rethink' on the roll-out of electric vehicles.
The Localis report argues that outdated energy and infrastructure policies 'must urgently be modernised' if the Government is to meet its 'ambitious targets' for ensuring all new cars sold are zero-emission by 2040.
The report, published on 10 January, also says a rethink is needed to prevent millions missing out on benefits of electric vehicles.
Jonathan Werran, chief executive at Localis, said: "Without a change in regulation, behaviour and a wholesale transfer of powers for local energy policies, we risk a tale of two cities in our major urban centres – deepening levels of inequality between the prosperous and more deprived parts of town."
---