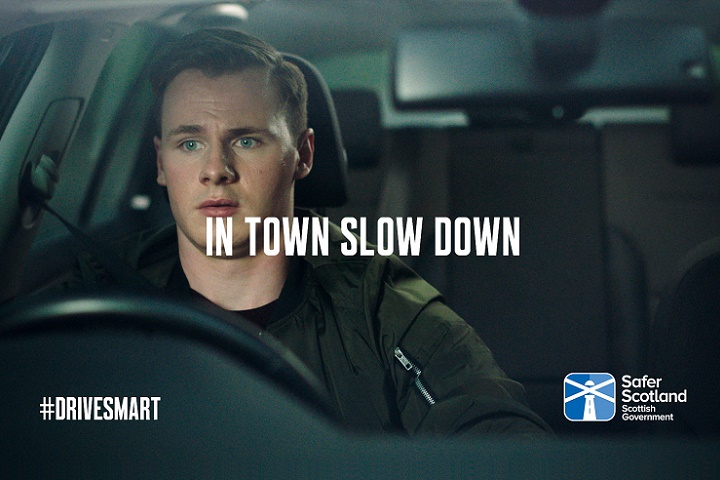 The Scottish Government has introduced the next phase of a campaign which encourages young male drivers to 'imagine Gran is in the car' to prevent them from slipping into bad and dangerous habits.
The #DriveSmart campaign, first launched in May 2019, features a series of larger-than-life 'gran' characters, who unexpectedly appear in the car while their grandsons are driving.
The campaign has been devised by the Scottish Government in partnership with Road Safety Scotland, targeting young male drivers aged between 20-29 years.
In October, an adaptation of the campaign was launched to help raise awareness of new drug-drive laws.
The campaign's latest video, published today (11 November), features the issue of speeding in built up areas.
Statistics show almost all collisions involving pedestrians (95%) and cyclists (87%) happen in built-up areas, with the peak time being between 3pm and 6pm on weekdays.
Meanwhile, research carried out for the campaign suggests despite 61% of 20-29 year-old males claiming to be good or excellent drivers, many admit to driving too fast.
This can be for a variety of reasons, including:
The roads seem quiet 

To overtake the car in front 

Running late for work

Running late to pick up pals

Everybody else does it
The film is running on TV, cinema, online and social media alongside radio adverts across various outlets including Bauer media, Spotify and other podcast sharing platforms.
---