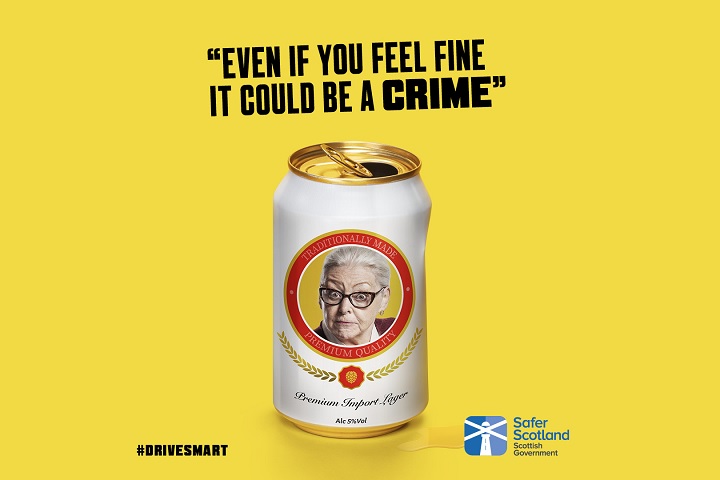 Police Scotland has launched its annual festive drink and drug-drive enforcement campaign, reminding drivers that driving under the influence of alcohol and/or drugs can have devastating consequences.
To coincide with this activity, the Scottish Government and Road Safety Scotland are running the successful #DriveSmart campaign featuring the straight-talking 'Gran' character. The campaign will run across TV, digital and social media throughout December.
Gran also appeared in a campaign launched by Road Safety Scotland in October to raise awareness of the potential dangers faced by young male drivers when travelling on country roads.
While this festive season this year will be a different experience for many, the campaign highlights that drink- and drug-drive limits remain unchanged, and warns drivers that they can still be over the limit the morning after drinking alcohol.
Throughout December, Police Scotland is stepping up roadside testing for both alcohol and drugs, with any drivers caught over the limit facing legal consequences as well as potential unemployment, humiliation – and other negative effects on friends and family.
For more information visit Road Safety Scotland's drink-driving and drug-driving web pages.
---