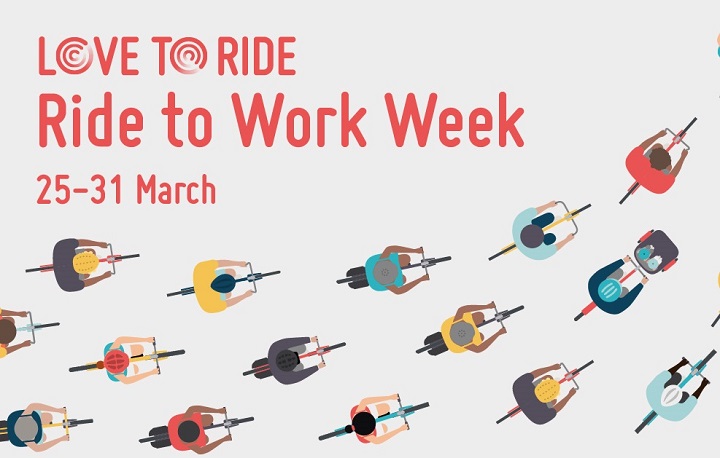 Ride to Work Week 2019 gets underway later this month, aiming to highlight the 'huge' benefits of cycling to individuals, workplaces and the wider society.
Ride to Work Week (25-31 March) is the first of four events organised annually by Love to Ride UK – the others being Bike Week (8-16 June), Cycle September and Winter Wheelers.
Love to Ride says riding to work has significant benefits that will make you 'happier, healthier and wealthier' – and reduces:

Illness and sick leave – cycle commuters take half the sick leave of their non-cycling colleagues

Stress and anxiety – people who ride to work regularly report improved mental health

The cost of commuting – on average, UK employees spend £146 per month or £135,000 over their working life

Congestion and pollution, which contributes to 40,000 premature deaths annually in the UK
Love to Ride also cites a recent study by the University of Glasgow, which shows that commuters who cycled were associated with a 41% lower risk of premature death, a 45% lower risk of developing cancer and a 46% lower risk of heart disease.
To incentivise people to take part in Ride to Work Week 2019, which has the theme 'Go Dutch', there are a number of prizes to be won – including a Babboe cargo bike and a trip for two to the Netherlands.
To register, visit to Ride to Work 2019 website, which also includes advice and information on riding to work.
---