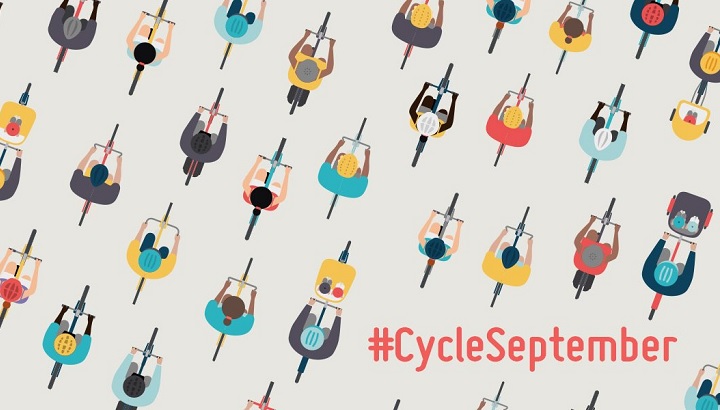 Individuals and organisations are being encouraged to take part in a month-long competition to promote the benefits of cycling.
Organised by the online platform Love to Ride, Cycle September aims to help people become 'happier, healthier and wealthier' by switching to cycling for shorter journeys.
The event is described as a celebration of cycling's increasing importance to the UK economy, as well as to the country's culture and sporting success in recent years.
Participants can log their rides manually on the Cycle September website – or through cycling apps including Strava and Ride Report. Those who log a ride will be entered into a prize draw at the end of the month.
The data gathered will be used to 'improve cycling services and infrastructure'.
Cycle September is now in its third year – with more than 20,000 people taking part in 2016 and 2017. The event aims to highlight cycling's potential to combat climate change, congestion and health problems associated with a lack of physical activity
Rosie Frazer, Love to Ride, said: "It's very simple: the more people cycle, the more people cycle.
"If there are more cyclists out there, it makes drivers more aware of them, it makes the roads safer and less congested for everyone, and people thinking about riding a bike say: 'Well if they can do it, so can I!'
"More organisations are encouraging staff to cycle to work. A recent study by HR Magazine that showed 89% of bosses believe cyclists have more energy at work and increasingly employers are seeing cycling as a way to reduce absenteeism and improve productivity."
---