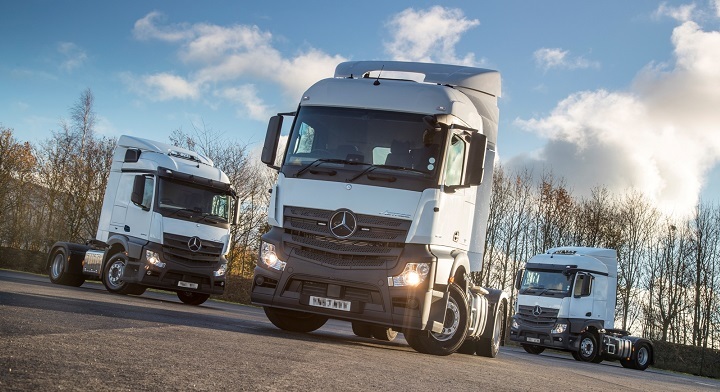 Nearly 100 vehicles were stopped during a week-long road safety crackdown in the Midlands earlier this month, with the help of a specially-adapted HGV loaned by Highways England.
Under 'Operation Tramline', police officers use the elevated position in the HGV 'supercab' to identify and record potentially dangerous driver behaviour, using a hand held video camera.
Between 1-6 June, the HGV was used by officers from the Central Motorway Police Group (CMPG) – comprising West Midlands and Staffordshire Police – to carry out enforcement on the M6, M5 and A500.
In total 96 vehicles were stopped, with 42 people caught not wearing a seatbelt and 10 motorists spotted using a mobile phone.
Examples include one motorist caught on their phone while reading a receipt at the wheel – while another was given a fine for not being in proper control of his vehicle after being spotted cleaning his dashboard.
Those stopped by officers were either sent to court, fined, had their vehicle seized or were given the opportunity to get a defect on their vehicle fixed.
Inspector Sion Hathaway, from Central Motorway Police Group, said: "While the vast majority of drivers are sensible, a small minority put themselves and others at risk.
"Highways England's HGV gives us an advantage because it allows us to look into both normal cars and those higher up so we can see what drivers are doing, whether they're wearing a seatbelt or if they're using their phone.
"All of this enforcement activity is about keeping people safe on the roads, not catching them out. I hope that those stopped and dealt with by CMPG will now think twice about committing an offence again and therefore make the roads across the region a safer place to be."
---