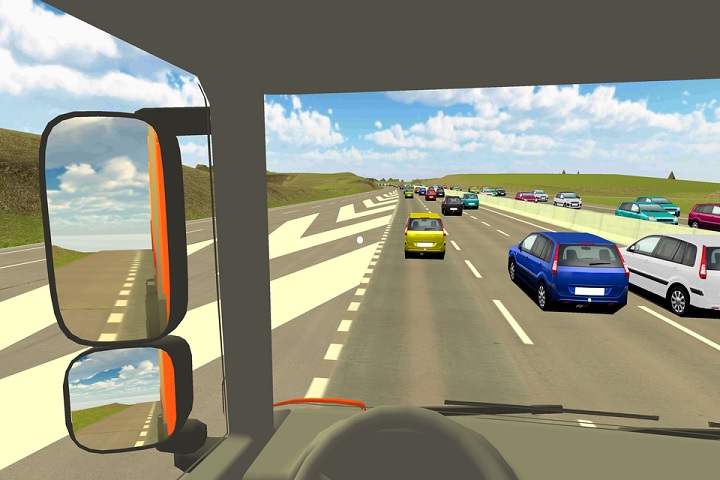 Highways England has developed a new virtual reality app to in a bid to reduce the risk of commercial vehicle drivers being involved in collisions.
The app, which teaches drivers about commercial vehicle blind spots, can be accessed on a smart phone attached to a simple pair of cardboard goggles.
The app includes five road safety scenarios for both left and right hand drive vehicles, covering: mirror adjustment; identifying vehicles in blind spots; joining a motorway from a slip road; overtaking; and tailgating.
The app is on show this week at the 2018 Commercial Vehicle Show at the NEC in Birmingham, with Highways England giving the free headsets to visitors.
Highways England says although developed for commercial vehicle drivers, the app could also benefit private motorists by giving them a sense of what commercial vehicle drivers experience every day.
John Walford, Highways England, said: "We have set ourselves the long term vision that no-one should be harmed while travelling or working on our roads, and within that (we are) doing all we can to help reduce collisions involving lorries because they tend to have a greater impact when they do occur.
"They most commonly occur when trucks change lanes or attempt to overtake, and using this technology allows us to provide a realistic environment for commercial vehicle drivers so that they can experience the impact of not using their mirrors to check blind spots.
"It's just one of the steps we're taking to help improve safety for this valuable group of drivers and ultimately everyone who uses our network."
---