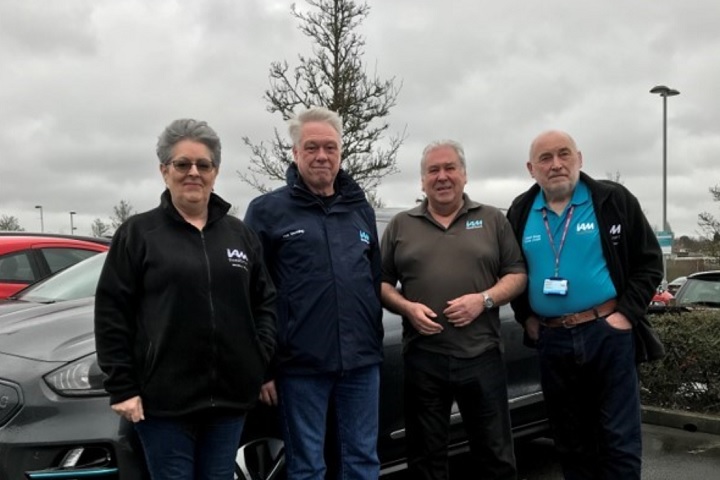 IAM RoadSmart is helping to ensure its volunteers understand the different ways electric vehicles operate, with a series of 'train the trainers' days.
Each year, around 6,000 people sign up for IAM RoadSmart's DVSA-accredited Advanced Driver course, which is delivered by fully trained volunteers from 180 regional groups.
To prepare those volunteers for an 'electric future', IAM RoadSmart has developed and piloted a programme of training days.
The sessions explore how their coaching needs to evolve to adapt to the future of motoring – explaining the differences between electric vehicles and petrol, diesel and hybrid cars.
Amanda Smith, IAM RoadSmart head of field service delivery, said: "As motorists start to buy electric vehicles in ever-growing numbers, it is increasingly more important for those delivering our advanced driving courses to understand the different ways electric vehicles operate.
"Our pilot event was an eye-opener for many about how things are changing.  We are grateful to Kia UK for lending us an e-Niro, which enabled this informative pilot event to take place.
"We will now start planning to roll out a programme of similar events to ensure all our group officials, assessors and observers have a similar level of knowledge. 
"Having this understanding is vital to ensure our advanced driver course stays up to date with the rapidly evolving world of electric vehicles."
Figures published by the Society of Motor Manufacturers and Traders (SMMT) show that 37,850 new battery electric vehicles were registered for the first time in 2019 – a year-on-year rise of 144%.
There was also an increase in the number of hybrid electric vehicles – the most popular type of low-emission vehicle – registered for the first time, up 17% to 97,850.
However, there was an 18% fall in the number of new plug-in electric vehicles registered in 2019 – down from 42,232 to 34,734.
---