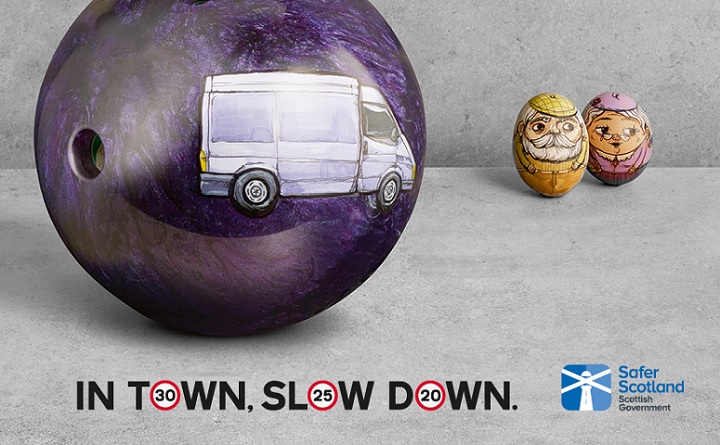 A new toolkit has been launched to help local authorities and stakeholders in Scotland encourage drivers to travel at an appropriate speed in built-up areas.
The toolkit has been devised as part of the In Town, Slow Down campaign, launched by the Scottish Government and Road Safety Scotland in response to the increased number of people walking and cycling during the Covid-19 pandemic.
The campaign aims to create a greater sense of shared responsibility on the nation's roads – while raising awareness of the 'devastating consequences' of driving too fast in built-up areas.  
The toolkit, which includes key messages and suggested social media copy, along with a few visuals, can be downloaded from the Road Safety Scotland website.
Research shows pedestrians are seven times more likely to be killed by a car travelling at 30mph – when compared to 20mph.
With that in mind, the campaign reminds drivers to consider other road users, particularly pedestrians and cyclists, and to adopt the safest road position.
The campaign launched on 19 June and will run for three weeks across multiple channels including radio, digital, PR and social media.