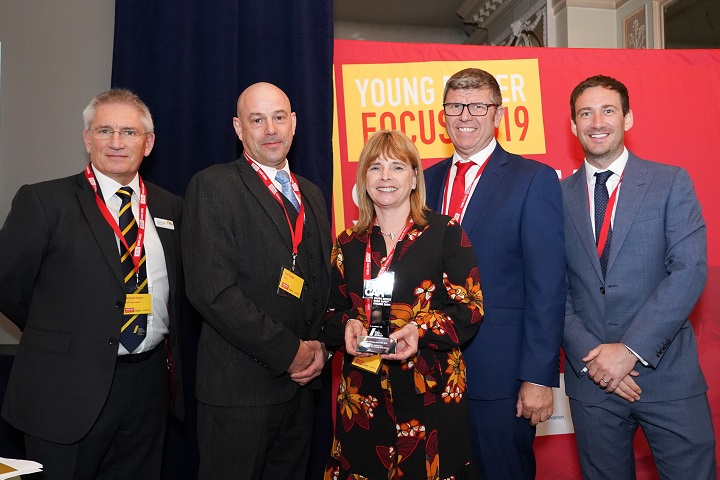 In the latest of a series of features looking at the 2019 Young Driver Road Safety Awards' winners, we profile 'Who's Driving You?' by New View Consultants and Extern.
Now in its fifth year, the Young Driver Road Safety Awards scheme recognises the efforts of road safety professionals to reduce casualties among young drivers.
The winners are chosen by a panel of judges with broad and extensive road safety experience. In all categories the judges look for schemes with 'clear and measurable aims and objectives and for evidence of evaluation'.
At the 2019 awards' ceremony, held as part of Young Driver Focus 2019 in London on 1 May, Who's Driving You? Won the New Scheme of the Year category.
'An exciting new approach'
Who's Driving You? is a two-hour interactive classroom-based intervention that aims to improve a 16 to 18-year-old's ability to control their impulsive decision making.  
Described as 'an exciting new approach', it focuses on why adolescents are more prone to making poor decisions – rather than on a behaviour or a behavioural consequence.
Participants are taught to understand how impulsiveness can influence their everyday decision making – and are introduced to the 'Awareness-Mindful-Question' coping strategy.
Who's Driving You? was created by New View Consultants, developer of research based behavioural change solutions, in partnership with Extern – an Irish-based social justice charity. Prof Robert Isler from Waikato University, New Zealand, provided content specific support to the development process.
The intervention has recently been launched in Northern Ireland and has seen a 'positive school take up'.
New View Consultants say schools instantly understand that any improvement in impulse control is likely to not only deliver a road safety benefit – but behavioural benefits within the school.
The scheme is currently being evaluated by Ulster University and the results are expected in spring 2020.
Judges notes
A school-based intervention which aims to help young people reduce their inappropriate, impulsive decision making.
Properly researched and evidence based, Who's Driving You? is independently evaluated, and engagement with international road safety experts adds to the scheme's credibility.
The judges are interested to see how it will develop over time, due to its inherent scalability.
---