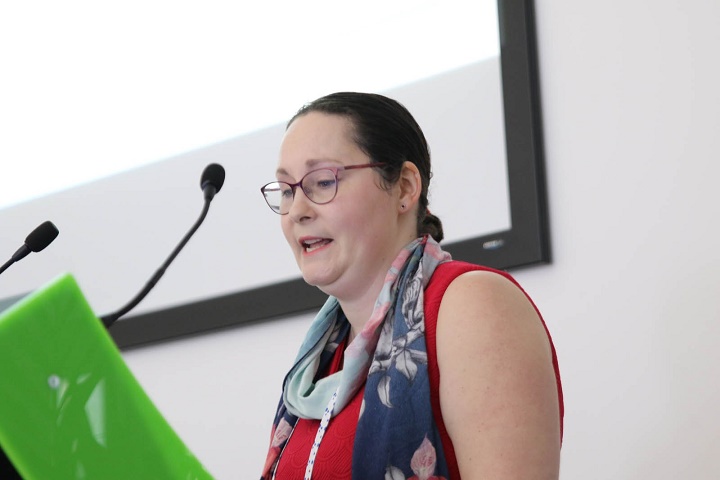 Britain's reputation at the forefront of road safety data and analysis continues to grow, with the fourth annual Data Analysts' Conference attracting more than 120 attendees from across the UK and further afield.
Organised by Road Safety GB in partnership with Agilysis – and backed by grant funding from the DfT and sponsored by Jenoptik – the 2019 edition of 'Joining the Dots' took place in London on 5 March.

The theme for the conference was 'The Transformative Power of Data', with the programme focusing on topics including data science and measuring behaviour.
The event was opened by Liz Brooker MBE, chair of Road Safety GB, who emphasised the need for all involved in road safety to focus on the data and evidence in order to better plan interventions.  
The keynote speaker, Katherine Williamson (featured image), head of analysis at the DfT, showed the way forward for road safety data and analysis with a greater emphasis in the future on matching collision data to other information sources.
In a session dedicated to performance indicators, David Davies (PACTS) – pictured below – and Richard Leonard (Highways England) explained why these are just as important as reviewing casualty data in understanding underlying levels of safety.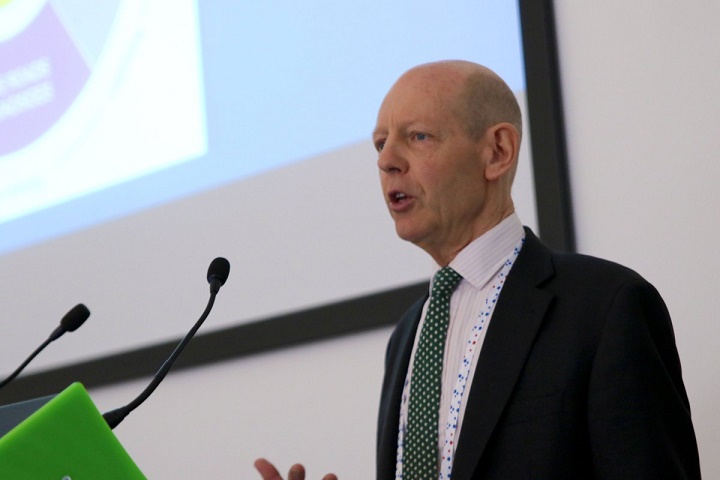 The conference also featured a session on collision data with Bruce Walton (Road Safety Analysis) and Delphine Robineau (DfT) reviewing recent changes in reporting of STATS19 data and the impact on results at a local level.
The final session set out to answer the question, 'What do road safety engineers want?' in a presentation from Paul Copeland (East Riding of Yorkshire), followed by an in-depth review of the methodology sitting behind the recent review of 20mph limits – plus a discussion on measuring risk to cyclists by Dr Rachel Aldred and Georgios Kapousizis.  
The event was summarised by Jeremy Phillips, Road Safety GB's director of research, who also formally announced the creation of the analysts' 'Champions Network' – which will allow regional representatives and other national experts to review new opportunities to better inform understanding of road risk and road danger, and share best practices locally.
Richard Owen, organiser and co-chair of Joining the Dots 2019, said: "The conference was very well attended again and goes from strength-to-strength with a varied audience and strong support from the DfT.
"The presentations on offer gave something to everyone, from those who need to understand the detail of analytical techniques, through to those wishing to understand how to interpret trends and design educational interventions.  
"We are keen to see the new 'champions' help shape the content next year and would love to hear more local success stories in 2020."
---