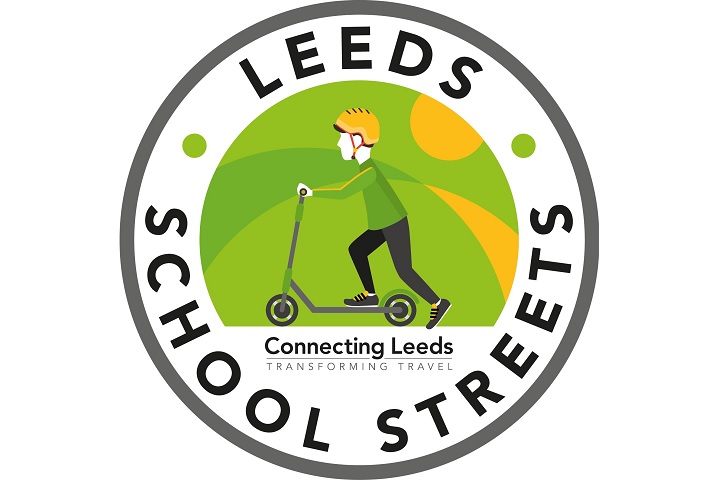 From 1 June, six primary schools will become the first in Leeds to turn nearby roads into pedestrian and cyclist only zones.
The move is part of a new pilot of School Street schemes, overseen by Leeds City Council.
School Streets, which have been introduced in urban areas across the UK, typically involve closing roads around the school gates to motor traffic at peak times.
In Leeds, the pilot schemes will use a temporary traffic regulation order, restricting traffic to help with phased and staggered returns for those children who are going back to school. 
Residents living within the new school street zones have been issued with permits so that they can continue to enter and leave the zone freely. Blue Badge-holders and emergency vehicles will also have full access.
The council hopes introducing School Streets will make roads safer, improve air quality, encourage more walking, scooting and cycling to and from school, and reduce school-related congestion.
The pilot scheme will also help to inform the model to be rolled out to other schools in the city.
The pilot follows an online consultation, launched by Leeds City Council as part of its response to Covid-19, which looked at ways to help people of all ages have space to walk and cycle safely. 
Cllr Lisa Mulherin, executive member for climate change, transport and sustainable development, said: "We would like to thank everyone who has contributed to the thousands of responses to our Connecting Leeds Covid-19 active travel consultation. 
"As part of these plans we're delighted to launch our School Streets pilots. This is a child friendly initiative, to make the journey to school safer and healthier for Leeds children and their families. 
"By creating a safer space for pupils to enjoy a less stressful, healthier journey by walking, cycling or scooting when they return to school we're also promoting the physical activity that we know has a long term benefit for physical and mental health."
The six schools involved are: Pudsey Primrose Hill Primary School; Ingram Road Primary School; Cross Gates Primary School; Thorpe Primary School; Clapgate Primary and Lane End Primary.
---