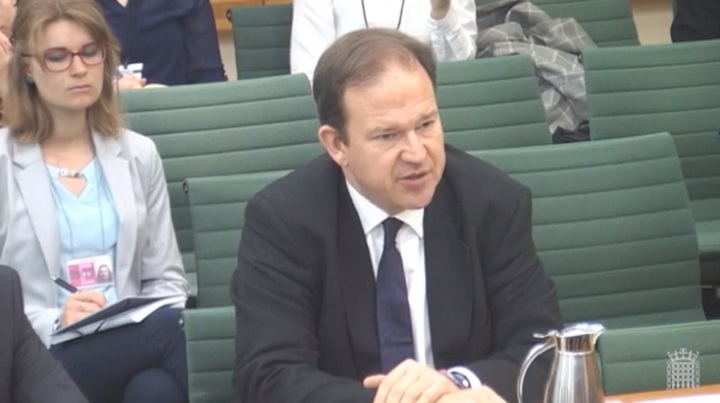 Jesse Norman has admitted that the local road network is 'not in a great state', adding that the Government must 'up its game' to improve its condition.
Giving evidence to the Transport Committee's local roads funding and governance inquiry on 24 April, the road safety minister said the condition of the local road network was negatively impacting on safety, productivity and local communities.
Mr Norman also expressed concern that the current plight of the network could hold back the development of self-driving cars – particularly when it comes to 'inadequate' road markings.
Looking forward, Mr Norman said the Government's vision is to create a 'high quality' asset which is suitable for the transition, over the next generation, towards autonomous vehicles.
He added that creating roads with a high quality surface and 'embedded technology' would also provide benefits to cyclists and other road users.
Discussing how to improve the condition of the local road network, Mr Norman said that while money is 'very important', factors like innovation, technology, partnership working and sharing best practice are also vital.
He also called for a change to the way funding is provided for local roads – to facilitate more planned, and less reactive, maintenance.
---