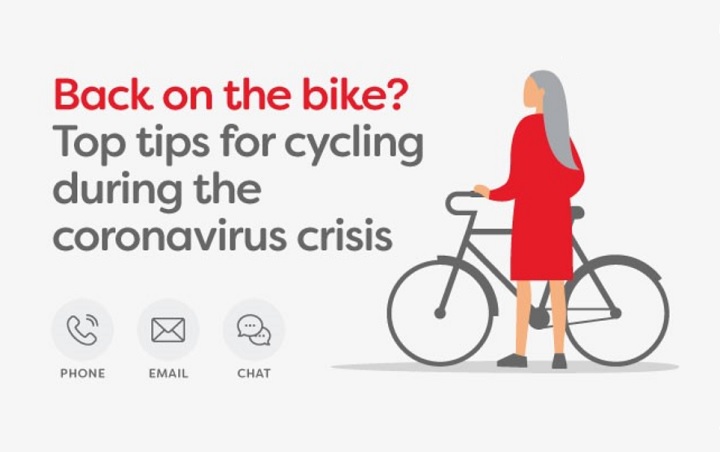 A new multi-media advice service has been launched for those taking up or returning to cycling in order to make essential journeys during the coronavirus pandemic.
The new service, which is being operated by the London Cycling Campaign (LCC), comprises a series of online tips, interactive social media and telephone support.
It is designed to help riders of all abilities feel safe and confident on the road – particularly those who are taking to two wheels in order to make essential journeys.
As part of the service, a series of top tips have been published online, ranging from issues such as improving bike handling skills, following the rules and planning safe routes.
For those seeking more specific advice, a Facebook messenger service has been launched, while the LCC can also be contacted via phone or email.

Advice is available between 9.30am and 5.30pm, Monday to Friday.
The LCC is a 11,500-strong membership charity, which aims to make sure that everyone who cycles in the Capital 'has a voice'.
The LCC writes: "During the coronavirus crisis we have seen a growth in cycling in cities, and many health experts have advised that walking and cycling can be a good way to get around. 
"However, before making any journey, it is important to make sure you follow the latest Government advice. 
"Currently that is only making end to end journeys that are essential, keeping social distance from others at all times, going cycling for fitness is a good idea on your own or with the family you live with (but not stopping places or riding close to others), and staying at home to self isolate where necessary."
---