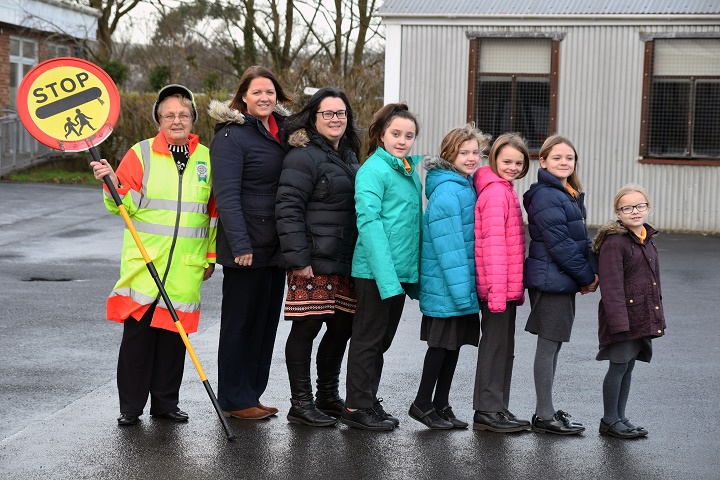 A community in south Wales has thanked school crossing patrol officer Sandrea Howells, who has retired after nearly four decades of helping children to cross the road.
Since 1981, Mrs Howells has helped schoolchildren to cross Vergam Terrace outside Holy Name Catholic Primary School in Fishguard.
Mrs Howells, who initially started the job on a six-month temporary contract, says she has seen many changes during her 37 years' service – including an increase in the number of children being driven to school.

Reflecting on her career, Mrs Howells explained that she was once injured after being hit by a car – returning to her post just a couple of months later.
She said: "One day, this car was coming up from Windy Hill and I was standing in the road, and suddenly I thought they're not slowing down; they're not going to stop.
"I jumped backwards but my legs didn't get in quite quick enough, and the front and back wheels of the car ran over my foot."

Mrs Howells was recently presented with gifts and cards by pupils and staff at Holy Name School during a special assembly.
She was praised by the school's headteacher, Abigail Davies, for helping to keep 'generations of children safe'.
The plaudits continued, with Kirstie-Anne Donoghue, road safety officer for Pembrokeshire County Council, paying tribute to her dedication.
Kirstie-Anne Donoghue said: "Sandrea has been a devoted school patrol crossing officer for nearly four decades, and we are hugely appreciative of her commitment over the years."
---