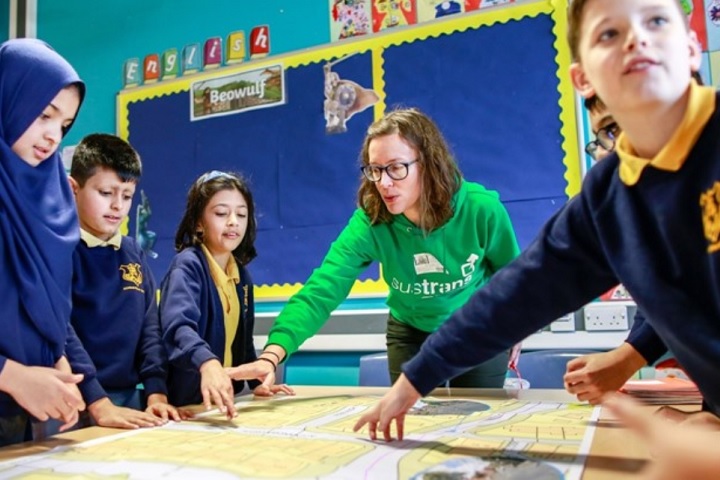 Pupils in Manchester have been helping to design their own School Streets, as part of wider plans to create the city's first active neighbourhood.
School Streets, which typically involve closing roads around the school gates to motor traffic at peak times, aim to improve air quality and make it easier for children to walk and cycle to school.
In Manchester, pupils from six schools in Levenshulme have been working with active travel charity Sustrans to create safer, less polluted and more attractive streets around their schools.
Among their ideas are dinosaur footprint trails, unicorn-shaped bollards, reading benches and pavement playgrounds – which are now being developed by Sustrans.
The pupils also surveyed their school streets and highlighted problems such as heavy traffic, air pollution and busy junctions.
Jo Phillips, Sustrans, said: "The children have come up with some great ideas to help tackle traffic congestion and air pollution on their streets. 
"Our team will develop these further over the next few weeks. It's important that we hear from a range of people across Levenshulme and help create designs which meet peoples' needs."
The initiative forms part of a wider project to create Greater Manchester's first 'active neighbourhood'.
The project is being led by Sustrans, together with the community-led Levenshulme Bee Network scheme, Manchester City Council and Transport for Greater Manchester.
It aims to create safer, healthier and more sociable streets, where children and residents can walk or cycle within a 10-minute radius of the suburb's centre.
---