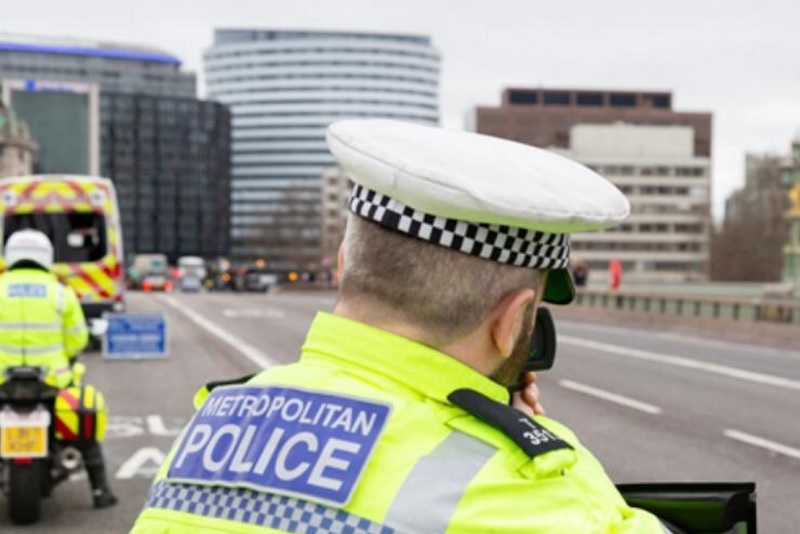 Drivers caught travelling at excessive speeds in London during lockdown are being warned they face 'strong enforcement action'.
The Met Police says although traffic volumes have fallen in recent weeks, average speeds across all roads have increased.
Nearly a third (30%) of roads checked by the force have seen average speeds rise to more than 10% above the limit, while in some cases speeds are 50% higher than the limit.
The Met also reports a 'significant' increase in speeding offences, with 151mph being the highest speed recorded.
Since 23 March, 89 'extreme' speeders have been summoned to court, with the help of a new 'fast-time process'.
The force stresses it will use 'all of the means available to us' to target those who 'exploit the quieter roads'.
It has established a new central Road Crime Team to focus on targeting the Capital's riskiest drivers, using 'intelligence-led proactivity'.
Commander Kyle Gordon, Metropolitan Police, said: "Traffic volume in London has fallen by around 60% in recent weeks and the vast majority of Londoners have heeded Government advice to stay at home. 
"Unfortunately, some individuals have sought to exploit the quieter roads and used this opportunity to drive at excessive speed.
"Driving at this speed we have detected is dangerous and socially irresponsible at this time.
"Our officers are out across London 24/7 and will be using all of the means available to us to ensure road users drive responsibly throughout this period to keep everyone safe."
---