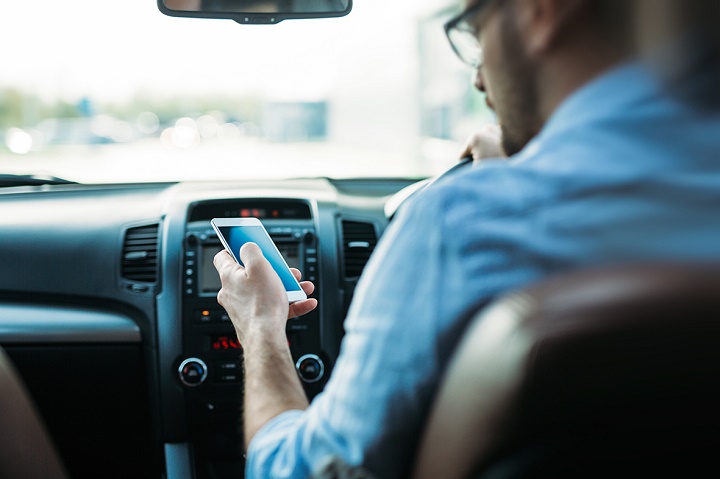 The Government is being urged to update the wording of its law on the use of mobile phones while driving.
Current legislation, introduced in 2003, says an offence is committed if a driver uses a handheld mobile phone for 'interactive communication' behind the wheel.
GEM Motoring Assist says the law is 'not fit for purpose' – after the conclusion of a recent court case in which the defendant had his conviction overturned, with his lawyers arguing 'he wasn't using it to communicate'.
Following the case, two High Court judges said mobile phone laws had failed to evolve with the rise of smartphones.
Neil Worth, GEM road safety officer, said: "The Government's failure to bring legislation up to date is putting lives at risk. 
"We now have an absurd situation where the wording of the law is insufficient and cumbersome, only stating 'interactive communication' as an illegal use of a mobile phone when driving, when we know it is clearly unsafe to use your mobile phone for any purpose."
A case that could close the 'legal loophole'
The case in question is that of Ramsey Barreto, who was initially found guilty of using his phone to film a crash in north London two years ago. The 51-year-old then successfully appealed, with his lawyers arguing he wasn't using it to communicate.
Last month, the case was heard by the High Court where the two judges chose to uphold the Crown Court's decision to overturn the conviction, resulting in Barreto being cleared of the offence.
Lady Justice Thirlwall, who heard the case along with Mr Justice Goss, said: "The legislation does not prohibit all use of a mobile phone held while driving. 
"It prohibits driving while using a mobile phone or other device for calls and other interactive communication, and holding it at some stage during that process."
Speaking to BBC Newsbeat, Emma Patterson, whose law firm took up Mr Barreto's case, said: "For years we've been arguing that the legislation has become nonsensical.
"We've been arguing that unless police can prove beyond reasonable doubt that what someone was doing was actually communicating, it wasn't an offence to be using a smartphone."
Ms Patterson says there is now pressure on ministers to change the law.
She said: "We think the law will change very quickly.
"In the meantime, it's very likely that police officers that pull you over for fiddling with mobiles are more likely to charge you for driving without due care."
---