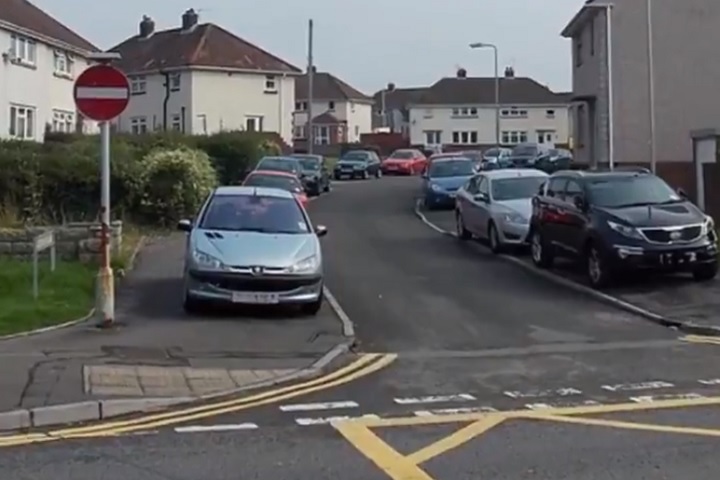 The Government should introduce a nationwide ban on pavement parking, according to a group of MPs who say they are "deeply concerned" about the issue.
In a new report published by the Transport Committee, MPs warn that pavement parking "disproportionately affects" elderly and disabled people – and leaves some "afraid to leave their homes".
The report calls for calls a ban on pavement parking to be put in place across England – with a new process for exempting areas from the ban that is not as 'expensive or complicated' as the current process. 
At present, a mix of criminal and civil sanctions are available to police and local councils to enforce restrictions on pavement parking on private or commercial drivers.  
Parking on footways or pavements was banned in London in 1974, and is prohibited for large goods vehicles across England.
Meanwhile in Scotland, a national ban on pavement parking appears close, after proposals received backing from Holyrood earlier this year.
In April, the Transport Committee launched an inquiry to explore the problems of pavement parking in England, and consider possible solutions.
Their findings – which are laid out in the report published today – recognise that a ban cannot be introduced quickly, and therefore recommends a full consultation with local authorities about how to make the process easier and cheaper.
The committee also encourages the Government to run an awareness campaign around the illegality of driving on the pavement and the negative impacts of pavement parking.
The report reads: "We are deeply concerned about the Government's failure to act on this issue, despite long-standing promises to do so. 
"We appreciate that this is a thorny problem that may be difficult to resolve to the satisfaction of all, but the Government's inaction has left communities blighted by unsightly and obstructive pavement parking and individuals afraid or unable to leave their homes or safely navigate the streets. 
"Scotland is currently legislating for a national ban, while London took action to tackle this issue 45 years ago. 
"The Government must act to improve the situation in the rest of England and it must do so quickly."
---