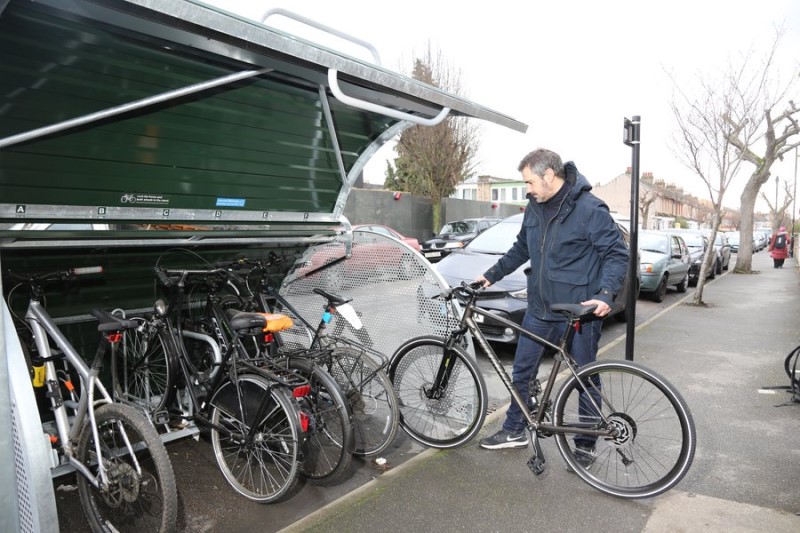 Nearly 8,000 new cycle parking spaces are being created across the Capital, in a bid to make riding 'as simple and hassle free as possible'.
The parking spaces are being funded by TfL, who says its £3.5m investment has been carefully targeted to add spaces where they are most needed.
This includes town centres, stations, schools and residential areas.
TfL hopes the funding will enable thousands more cycle journeys to take place each week by ensuring journeys can begin and end with a place to park.
Among the boroughs to benefit are:
Bromley: 24 schools will have 480 new spaces
City of London and Westminster: 600 new spaces at key central London destinations
Ealing: 30 new spaces at two tube stations
Hackney and Islington: 1,100 new spaces at stations, schools and residential areas
The first of the 7,800 new spaces are set to be in place by the spring.
Will Norman, London's walking and cycling commissioner, said: "We are determined to get more Londoners onto their bikes to help to tackle congestion and make the city greener.
"As well as continuing to make cycling safer, we know it's vital that we make the beginning and the end of people's journeys as simple and hassle free as possible.
"Alongside our investment in high-quality routes, we are extremely pleased that this new funding for cycle parking facilities will enable thousands more Londoners from all corners of the capital to hop on a bike."
Penny Rees, TfL's head of healthy streets investment and delivery, said: "Thousands more Londoners each year are discovering the many benefits of cycling, but we know how frustrating it can be when there's nowhere to leave your bike at the start or end of a journey.
"Our investment with the boroughs will help to ensure that our streets are geared up for cycling, making it even easier, quicker and more attractive for people to go about their everyday journeys by bike."
---