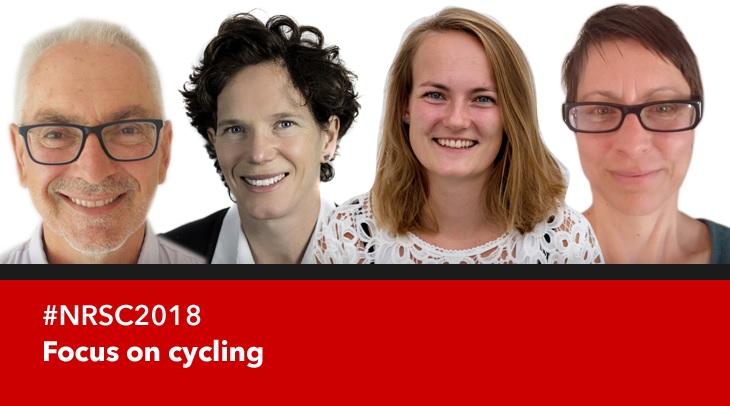 E-bikes and cycle hire schemes are among the topics to be discussed at the 2018 National Road Safety Conference, as part of a session focussing on cycling.
The 10th edition of the National Conference takes place at The Grand in Brighton on 27-28 November and is once again sponsored by Colas, insurethebox and Jenoptik Traffic Solutions.
Almost 280 people have already registered to attend, with virtually all the onsite accommodation now taken up. However, there is more accommodation available in an overflow hotel within easy walking distance of The Grand.
With just over two months to go, 17 companies have registered to participate in the exhibition which runs alongside the conference – meaning there is capacity for a further three exhibitors.
The cycling session comprises four speakers and forms part of a busy main conference agenda on day two.
Providing a local perspective is Ian Davey, who has been involved in sustainable transport in Brighton & Hove for more than 20 years.
Most recently Ian has been involved in setting up and running the Brighton & Hove bike share scheme, BTNBikeShare.
Ian's presentation will outline how BTNBikeShare operates and why it is successful, before going on to look at the safety implications of bike sharing.
Looking at issues further afield, Rianne Hogenbirk from the University Medical Center Groningen in The Netherlands will deliver a presentation focusing on e-bikes.
Rianne is currently researching the consequences of bicycle crashes in the Netherlands. Her presentation will provide an analysis of e-bike and conventional bicycle related collisions, answering the question as to whether e-bikes are 'too fast, too furious'.
Also speaking in the session is Katja Leyendecker, a researcher from Northumbria University and co-founder of newcycling.org – a campaign group which lobbies decision makers to implement people-friendly urban designs.
Katja is currently researching the intersection of engineering practices, transport/cycling governance and women's activism at Northumbria University.
Her presentation will outline how a system of 'Sustainable Safety' can be applied in the UK – and how a combination of engineering, education and enforcement can improve the safety of cyclists.
The final speaker is Lucy Marstrand-Taussig, associate at Transport Initiatives – an independent transport planning consultancy, formed in 2005.
Lucy's area of interest is planning and designing roads suitable for walking and cycling – specifically to enable more active travel among children, the disabled and older people.
Her presentation will explore the training and background of transport professionals charged with designing roads – including analysis of the LinkedIn profiles of senior transport practitioners in order to shed light on the culture and values of this professional community.
2018 National Road Safety Conference
The 2018 National Road Safety Conference will set out to demonstrate how road safety professionals can combine the four 'E's' – education, enforcement and engineering, underpinned by evidence – to deliver casualty reduction improvements, despite challenging budgetary and resource constraints.
The 2018 National Conference will also once again include The Fringe which runs alongside the main programme, and on day two the ever popular Question Time session.
Click here to register to attend the conference or here to book a place at the exhibition.
---