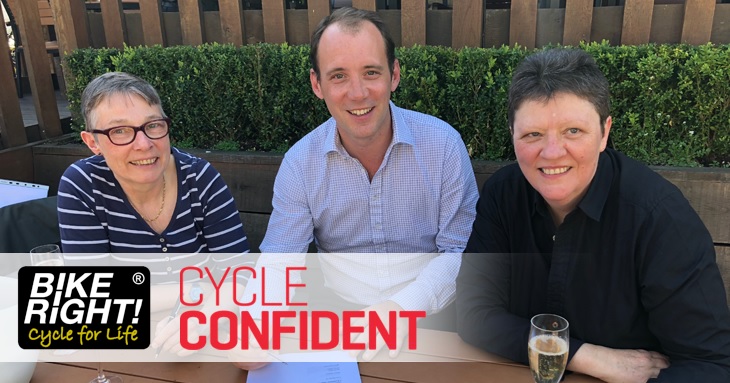 Two established cycle training companies have joined forces to create what is claimed to be the UK's largest cycle training group.
The new arrangement will see BikeRight! become part of the Be Confident Group in a move to designed to provide 'consistent, quality training' throughout the UK, and to give children and adults the ability to ride their bike 'safely and with confidence'.
The deal will give Be Confident Group, owner of the London-based training provider Cycle Confident, access to further geographical reach through BikeRight!'s operations in the Midlands and North of England.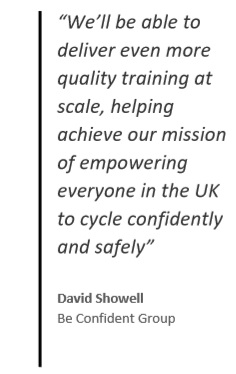 BikeRight! will continue to operate as an independent brand, managed by the Be Confident Group.
Cycle Confident was established in 2008 by David Showell in order to 'empower more people to ride bicycles in London' and make cycling safer in the Capital. The company currently has 17 permanent employees and more than 200 freelance cycle trainers.
BikeRight! was founded by Liz Clarke in 2000 and has more than 70 employees. The company's outgoing management team, Liz Clarke and Jo Somerset, will work closely with the Be Confident Group team to ensure a smooth transition.
David Showell, chief executive, Be Confident Group, said: "BikeRight! is a fantastic company which has had significant success in delivering cycle training services in areas such as Manchester, Liverpool, Birmingham and Bradford.
"It's the perfect complement to our current London-based services, delivered through Cycle Confident. We're looking forward to working together, sharing our knowledge, business processes and passion for safe cycling.
"By bringing BikeRight! under the Be Confident Group umbrella, we'll be able to deliver even more quality training at scale, helping achieve our mission of empowering everyone in the UK to cycle confidently and safely."
Liz Clarke, outgoing director, BikeRight!, said: "Jo and I are incredibly proud of the work our team has done over the last 18 years.
"Before leaving the cycle training industry we wanted to make sure the company we've worked so hard to build was in safe hands, and we believe we found the best possible partner with Be Confident Group.
"David and the team will bring the additional skills needed to guide BikeRight!, on to its next stage and grow it into a mature business."
---