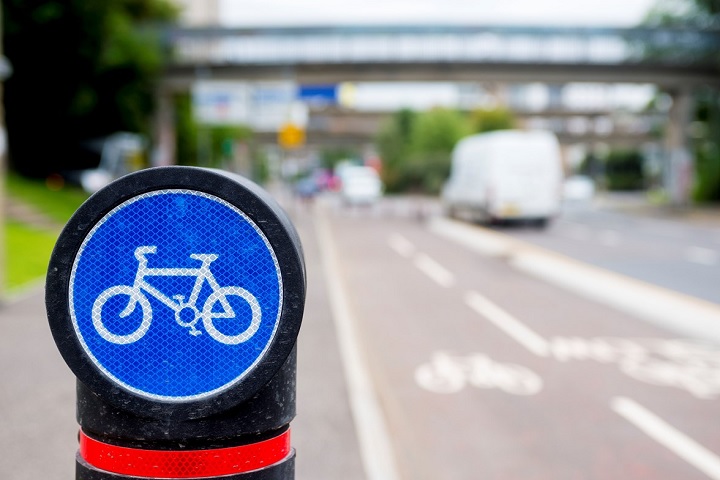 The Scottish Government has published new guidance to support more consistent design of permanent cycling infrastructure.
The guidance, titled 'Cycling by Design', will offer roads authorities advice on how best to build cycling routes and paths so that there is greater consistency, inclusivity and high standards applied to designs. 
Developed with extensive input from stakeholders, including Sustrans and Society of Chief Officers of Transportation in Scotland (SCOTS), the aim is to make cycling an 'easier and better choice' for everyday journeys.
The new guidance has been published during Scotland's Climate Week, which is promoting a national conversation about what everyone can do across Scotland, in response to the global climate emergency.
The publication of new design guidance is also a key output from the Scottish Government's Active Travel Taskforce and supports the active travel framework to 2030, in addition to supporting Scotland's 'world leading' net zero targets.
Patrick Harvie, minister for active travel, said: "I am pleased that we are now publishing this updated 'Cycling By Design' guidance. We have a lot of work to do if we're going to build Scotland's cycling infrastructure in a consistent, high quality and inclusive way that reflects the needs of all road users.
"I am grateful to our delivery partners, in particular Sustrans and SCOTS, for their contributions to the development of this new approach. Their insight, knowledge and input has been invaluable.
"This is an exciting time for active travel in Scotland, with new commitments to a big increase in investment, and as we work towards our 2030 vision for walking, wheeling and cycling to be the most popular choices for shorter everyday journeys."
---