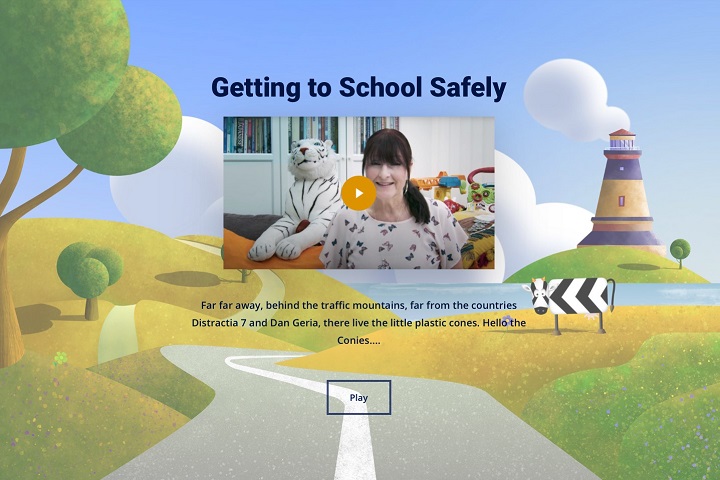 A new interactive digital learning platform featuring a family of cartoon characters has been launched to improve child road safety post Covid-19.
The free-to-access platform has been produced by Birmingham-based DriveSafe & StaySafe, creators of The Conies – who deliver road and personal safety messages through their comic adventures.
The digital learning platform, which has been funded by the Rees Jeffreys Road Fund, contains Conies-themed interactive resources and learning activities that can be downloaded in PDF format, as well as videos of The Conies' adventures.
Fay Goodman, founder and creator of The Conies and managing director of DriveSafe & StaySafe, said: "As they prepare to return to school following the lengthy Covid-19 lockdown, our new resource platform will offer children support on how to keep safe when out and about. 
"With the likelihood of pre-pandemic traffic levels coupled with continued measures for social distancing, some children may feel apprehensive about the sudden changes to their world.
"Our Conies characters are on a mission to help children understand the need for social distancing, not only to keep themselves safe but also those adults around them.  
"The platform will continue to be populated with ongoing support information pertinent to the circumstances in which children find themselves."
Andy Street, the mayor of the West Midlands, said: "The health and environmental benefits of children walking to school rather than being dropped off are clear, and at Transport for West Midlands we are doing all we can to encourage this. 
"This new service launched by DriveSafe & StaySafe is a great initiative, and something that will undoubtedly help support Transport West Midlands' work and encourage more children to walk to school."
---