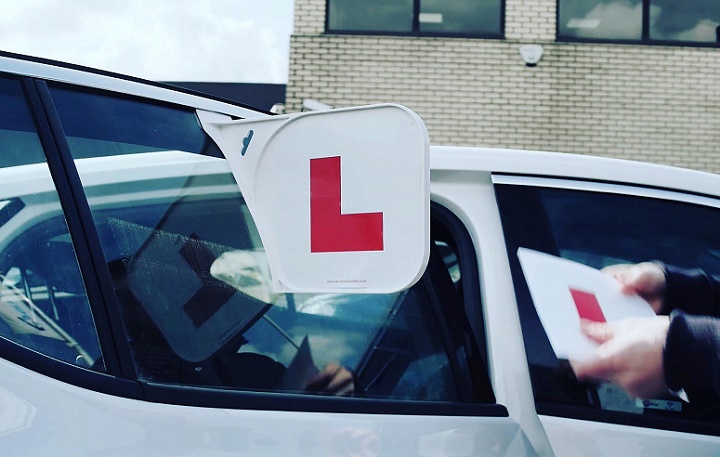 A new alternative to traditional 'L' and 'P' plates, launched earlier this year, has been praised by driving instructors.
The 'Insight Vehicle Sign System' was launched by Euro Road Safety (ERS) to provide learner and newly qualified drivers with extra confidence that they are visible, and will be given due consideration by other road-users.
The shape of the sign means it will appear at an 'easy-to-see 90-degree angle' to the car door and will not impair the driver's rear view. The sign is designed to be visible up to 50 metres in front or behind the vehicle.   
The system fits securely over the glass of the passenger window (driver side) and can be easily removed when the driver parks. Unlike magnetic 'L' plates, it will not be dislodged while driving and is easier to remove than self-adhesive plates.
ERS says there has been interest from driving instructors after the product was showcased at the Driving Instructor Show in Manchester in April.
With new regulations now allowing learner drivers on motorways, ERS says it is even more important for learners to be visible on the road.
Phil Thorpe, inventor of the product, said: "If L plates fall off while the car is being driven, it leaves the learner at risk of accidents because other drivers will not anticipate quick braking or slower manoeuvres.
"I worked with Euro Road Safety to develop a robust product that could offer learner drivers more reassurance that they will be treated with consideration on the roads and was pleased to hear that we have recently been selected as finalists for an innovation award."
---