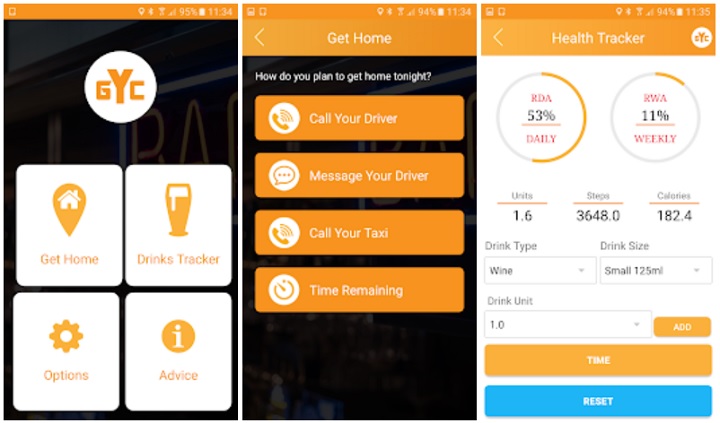 A new mobile phone app has been launched to help people in Berkshire get home safely after a 'night out on the town'.
'Get Your Coat' has been developed by the Berkshire Safer Roads Partnership* – and is available free of charge through both the iTunes and Google Play stores.
The app, which is designed to provide 'intelligent travel planning', features a drinks tracker to help drivers be aware of how much alcohol is likely to be in their system. The tracker also reminds the user when they have reached their 'recommended daily or weekly allowance of alcohol'.
The app also allows users to choose a designated driver from their contacts – so that when the time comes to leave, they can be called at a press of a button or sent an automated message which includes the user's location.
Other functions includes the ability to store a preferred taxi number and/or search for local taxi companies, and issuing reminders and a countdown facility showing how long until the last bus or train leaves.
Cheryl Evans, senior road safety officer at West Berkshire Council, said: "We are delighted to be able to provide this unique app with the continued support of so many different partners across different sectors
"The app combines different aspects from both health and safety to provide people with the tools to keep themselves safe, and also to direct them to support should things not go to plan.
"The app is also being incorporated onto various national and local websites including Alcohol Concern and Reading Festival. This has been a massive boost to getting it out there with the aim to keep everyone safe on a night out."
*The Berkshire Safer Roads Partnership comprises the unitary authorities of West Berkshire, Bracknell, Slough, Wokingham and Windsor & Maidenhead.
---