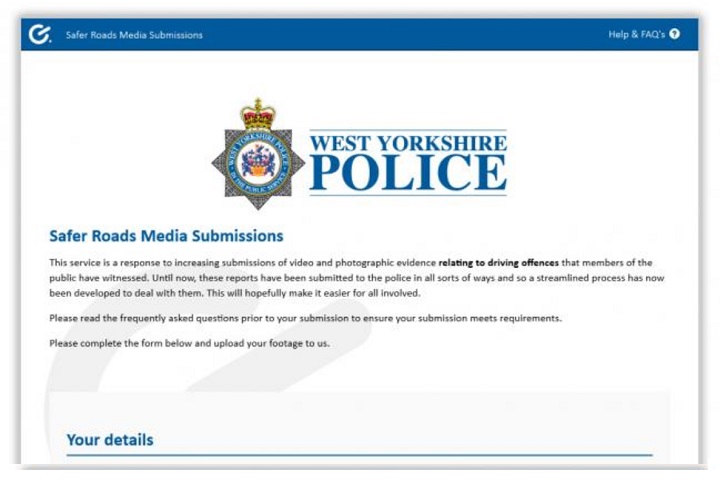 West Yorkshire Police has launched a new online portal enabling members of the public to submit dashcam footage of a suspected driving offence.
Evidence will be reviewed by a new digital submission team – who will then take steps to identify the driver.
The potential offences that the new system will look at include: dangerous driving, driver distraction including using a mobile phone, driving without due care and attention, careless driving, overtaking on solid white lines and not being in proper control of the vehicle.
The force says road safety is a top priority, and the new portal will help its aim to prevent deaths and serious injuries on the region's road network.
Paul Jeffrey, prosecutions and casualty prevention manager for West Yorkshire Police, said: "Dashcams are becoming increasingly popular with motorists across West Yorkshire and we want to work with the public to improve driver behaviour and address offending.
"Our new digital submissions teams will then review the footage and take steps to identify the driver. 
"If the clip is good enough and we have enough evidence of an offence taking place the options we can take include offering the driver a retraining course, issuing a fixed penalty notice or seeking a prosecution."
Mark Burns-Williamson, West Yorkshire police and crime commissioner, said: "The introduction of this crucial digital media tool, however, now represents a significant milestone in our collective offer and commitment to improving safety on our roads. 
"Simply the knowledge that road safety offences could now potentially be captured by anyone and easily shared with the police through this portal, will ultimately positively impact upon behaviours on a preventative level."
---