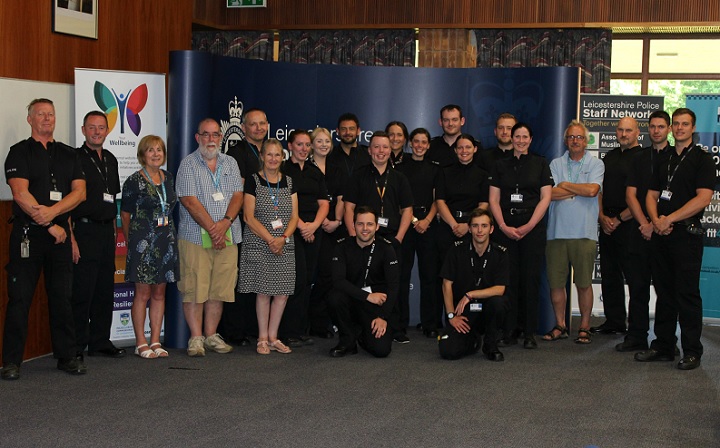 A new team of special constables and volunteers has been introduced by Leicestershire Police to improve road safety and law enforcement in the region.
The 'Safer Roads Team' was launched at the forces' headquarters on 28 June and comprises 18 special constables and four police support volunteers.
The team was briefed by Leicestershire Police's Roads Policing Unit (RPU), ahead of carrying out a variety of operations to target traffic offences, including the 'FATAL 4'.
'FATAL 4' offences are those 'most likely to cause death or serious injury' and cover drink/drug driving, speeding, using a mobile phone behind the wheel and the non-wearing of seatbelts.
The Safer Roads Team, which will be supported by the Leicester, Leicestershire and Rutland Road Safety Partnership, will also work in collaboration with local councils, the DVLA and TISPOL (the European Traffic Police Network).
The idea for the team came from similar initiatives led by Lincolnshire and Northamptonshire Police.
PC Sean Stone, from Leicestershire Police's RPU, said: "We hope the new team will cover a wide expanse of traffic related offences, which we hope will in turn improve the safety of our roads and reduce the number of people killed or seriously injured due to traffic offences."
Richard Smith, a police support volunteer on the Safer Roads Team, said: "My main role will be 'spotting' for the team.
"For example I'll be looking out for drivers using their mobile phones, driving without their seatbelt, or any vehicles that appear un-roadworthy. I'll then radio the details through to the officers who will make attempts to stop and check the vehicle."
Special constable Alison Rudkin,who is also part of the Safer Roads Team, said: "After being a special constable for two years I feel this is a huge opportunity and something I really want to get involved in.
"Not only to further my skills, knowledge and experience within the force but equally to be part of an initiative that is making roads safer. It was an opportunity I couldn't let pass."
---